Our Member of the Week this week is Allison Pritts. Everyone say hi to Allison ! I hope you will enjoy getting to know her a little better!
Where are you from and where do you live now?: Born in Ames, IA, early preschool years in Maryland, and I grew up in East Lansing, MI. I met my husband while he was in graduate school at MSU, we married and moved to NY.
What is your favorite project you've ever made and why?: This is a hard question because I love so many projects I've done over the years. Quilts for great-nieces and great-nephews, Tee-pees for the same kiddos, quilts for my kids, husband, other family members, wall hanging taking my brother's old band jacket from HS and removing his name, school name, and graduation year and creating the wall hanging from those items and then doing the same for my 85 year old father when I found his HS and college letters from playing in band and baseball both college and HS.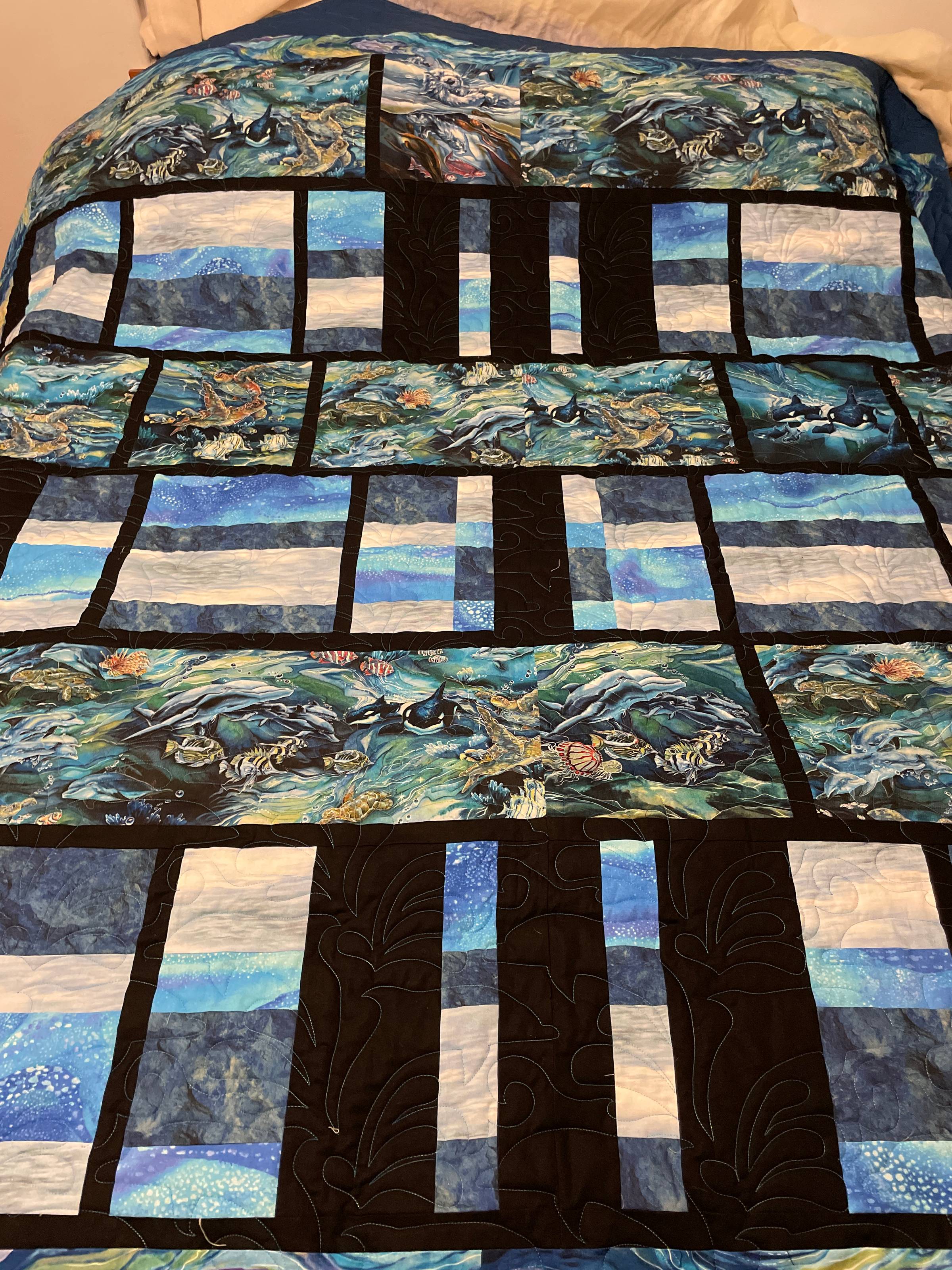 What color seems to always make its way into your quilts?: Blues and greens.
Do you do other types of sewing besides quilting? : Not really, quilting is my thing.
Do you have other creative hobbies?: I use to scrapbook, but quilting has taken over.
What's your oldest UFO? Any tips on how you keep them from piling up?: My oldest UFO was my son's quilt I started for his 4th birthday. I finished it when he turned 16. He is now 27. I don't have any that are that old. I have no clue how to keep UFOs from piling up. I wish I had the answer. I think my current UFO is 5 years going.
What's your favorite creative outlet?: Playing with fabric!!!
Tell us about your family!: Married 38 years to Mr. Wonderful!! He takes me traveling all over the world when we have a chance. Most exciting places traveled, Cuba and Myanmar! My daughter, 30, worked in Myanmar for 2 years, now lives in the Netherlands. My son, 27, is in Houston, TX.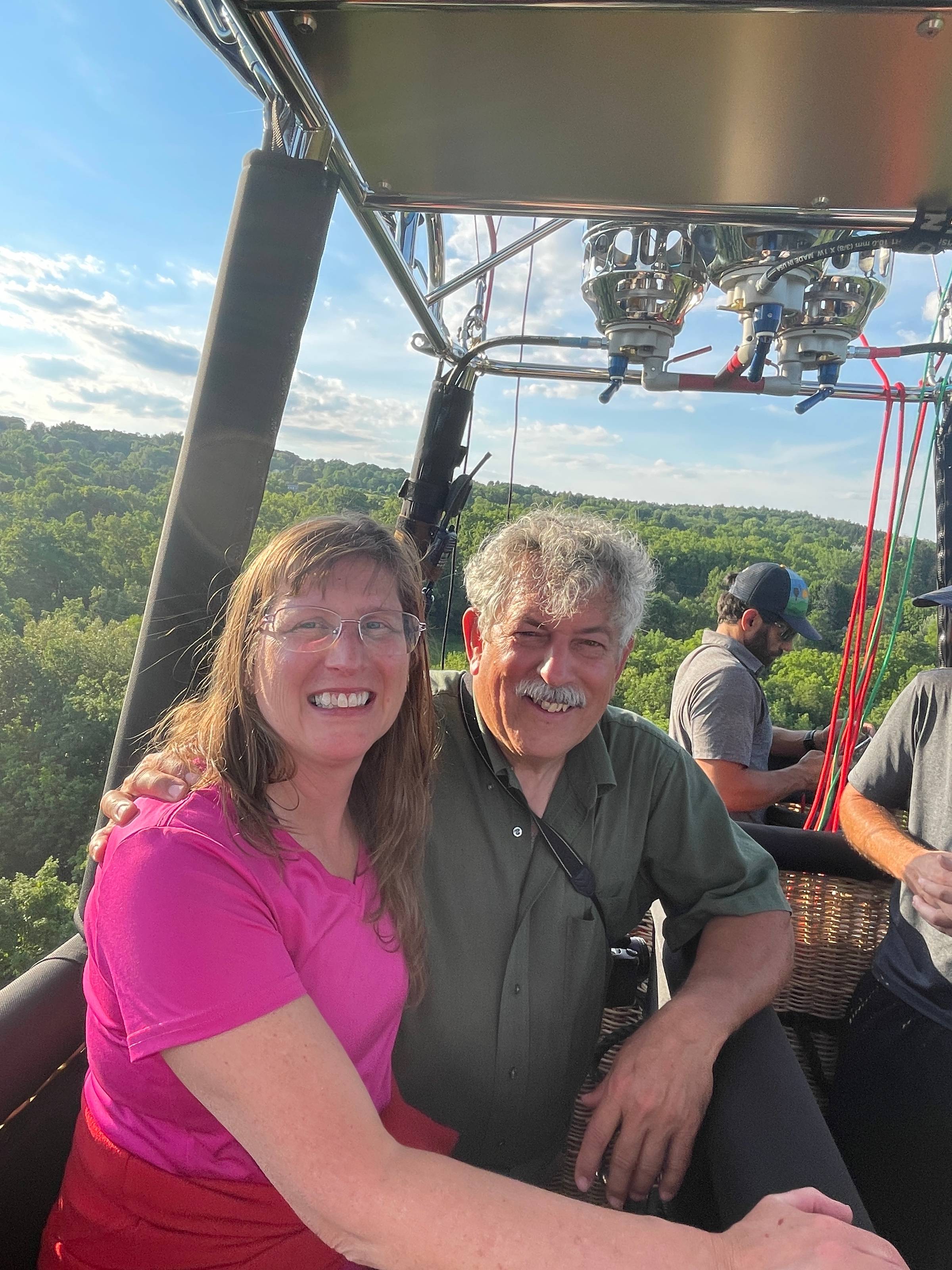 What's your favorite food? : I have such diverse tastes, but I guess chocolate is always a favorite, and I never go wrong eating mint chip ice cream.
What's your favorite TV Show or Movie?: My taste in movies and TV shows are so diverse, again can't really choose one specific.
Who's your favorite fabric designer?: Again, depends on the project I'm working on.
Is there anything else you'd like to share??: This month I am starting my own Longarm Quilting Business!! On to new adventures!!!