Our Second Member of the Week is Trina Gardner!
Let's say hello to Trina & get to know her!
Name: Trina Gardner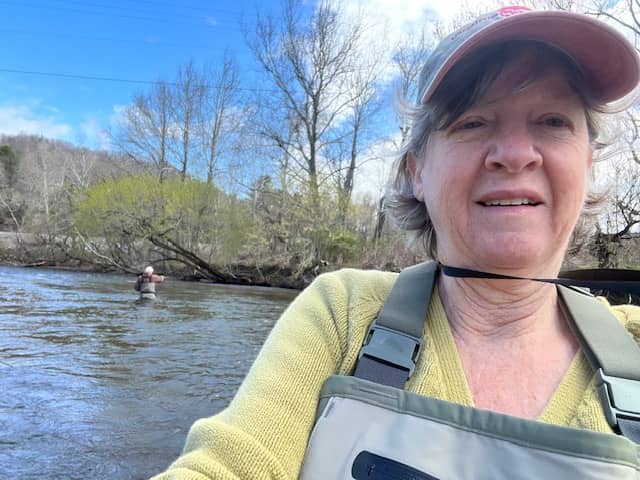 Where are you from and where do you live now?: I was born and raised in Ohio. I have lived in Mechanicsville, Virginia for 34 years
What is your favorite project you've ever made and why?: I made a quilt using hand embroidered squares that my mother completed This quilt was the only sewing project that we worked on together.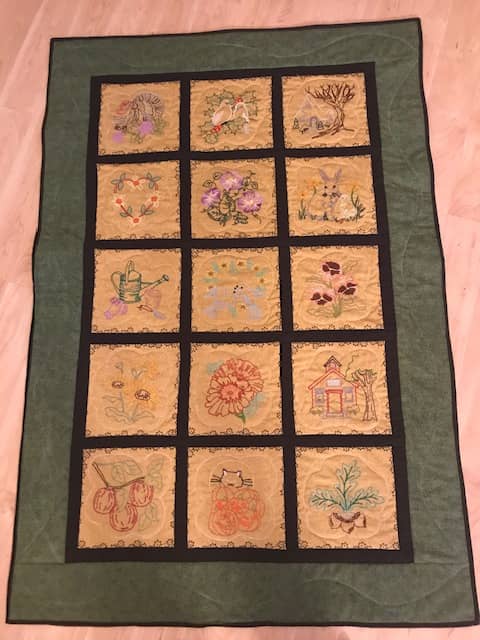 What color seems to always make its way into your quilts?: Greens and browns
Do you do other types of sewing besides quilting? :Not currently. I made clothes when I was a kid in my 4-H club.
Do you have other creative hobbies?: I have recently started embroidery and I love making crafts with my grandkids. We have painted stepping stones, hiking sticks, clay pots and tie dyed shirts/towels.
What's your oldest UFO? Any tips on how you keep them from piling up?: My oldest UFO is about 10 years old. It is also my largest project…. I finished piecing last year. Sent it to a longarmer early this year but I still need to do the binding. My goal is to complete by end of this year so fingers crossed.
What's your favorite creative outlet?: Crafts with my grandkids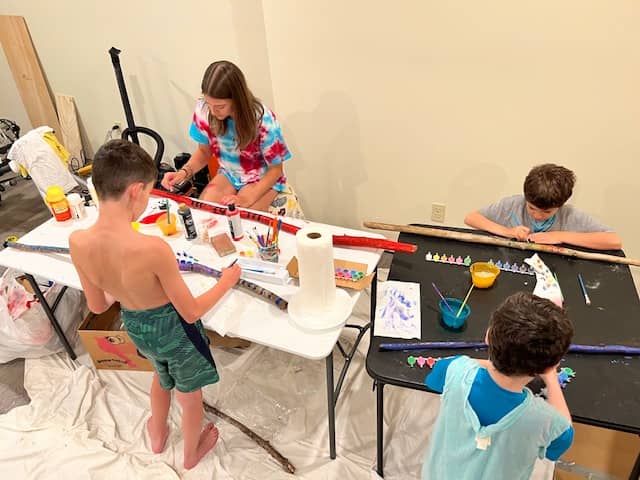 Tell us about your family! : Married for 44 years to my high school sweetheart. Two married adult children and 4 grandkids.
What's your favorite food? : Pizza
Is there anything else you'd like to share??: I love the outdoors, hiking, biking, camping and flyfishing. My happy place is our cabin in the mountains where I often enjoy a good book!