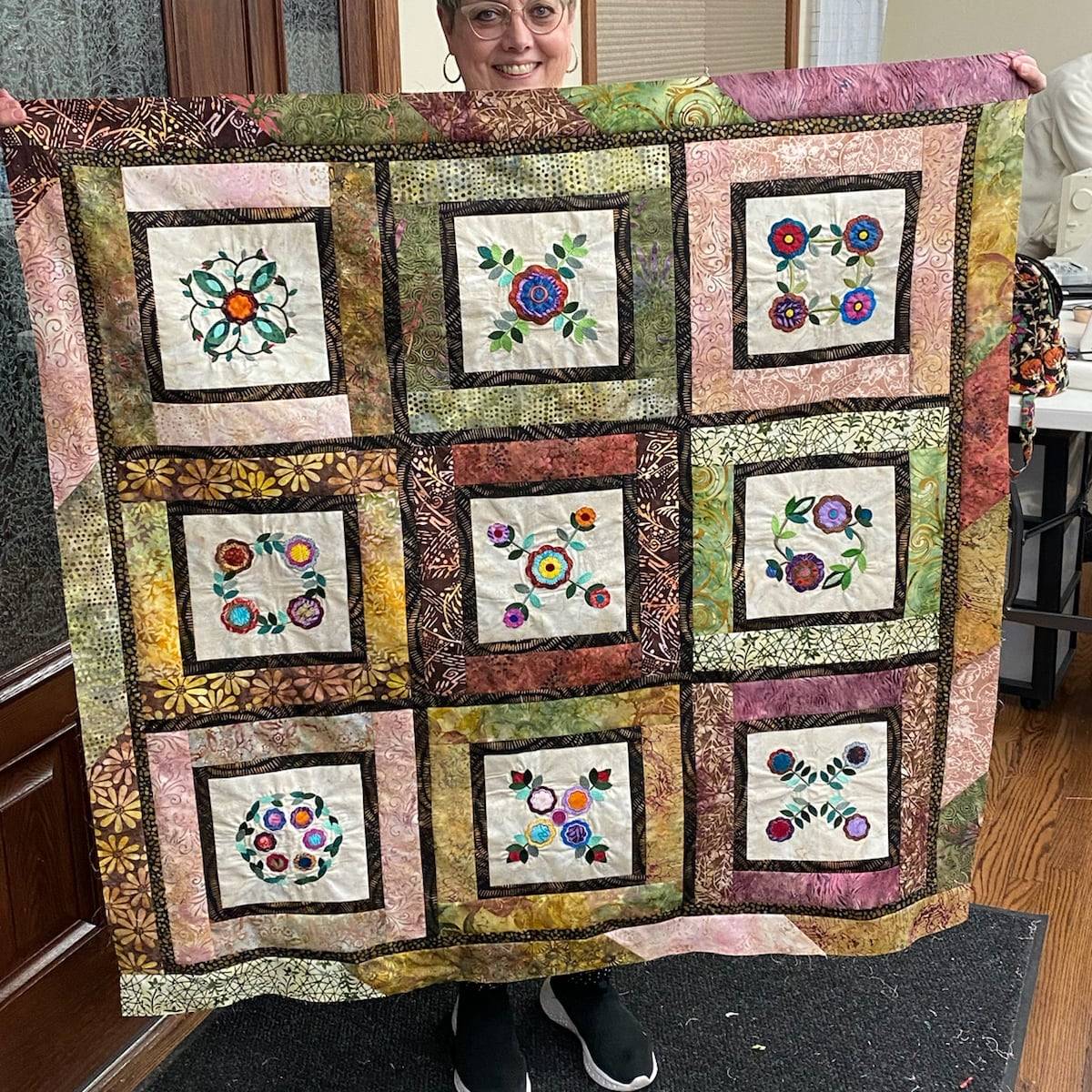 Our Member of the Week this week is Deb Sendelbach. Everyone say hi to Deb ! I hope you will enjoy getting to know her a little better!
Where are you from and where do you live now?: I'm from Bettsville, Ohio. I have lived here my entire life.
What is your favorite project you've ever made and why?: When my children were little I would make their Halloween costumes every year. We saved some of the costumes and my grandchildren wore them.
What color seems to always make its way into your quilts?: Green
Do you do other types of sewing besides quilting? : Yes, I make garments, machine embroidery projects, and rug hooking.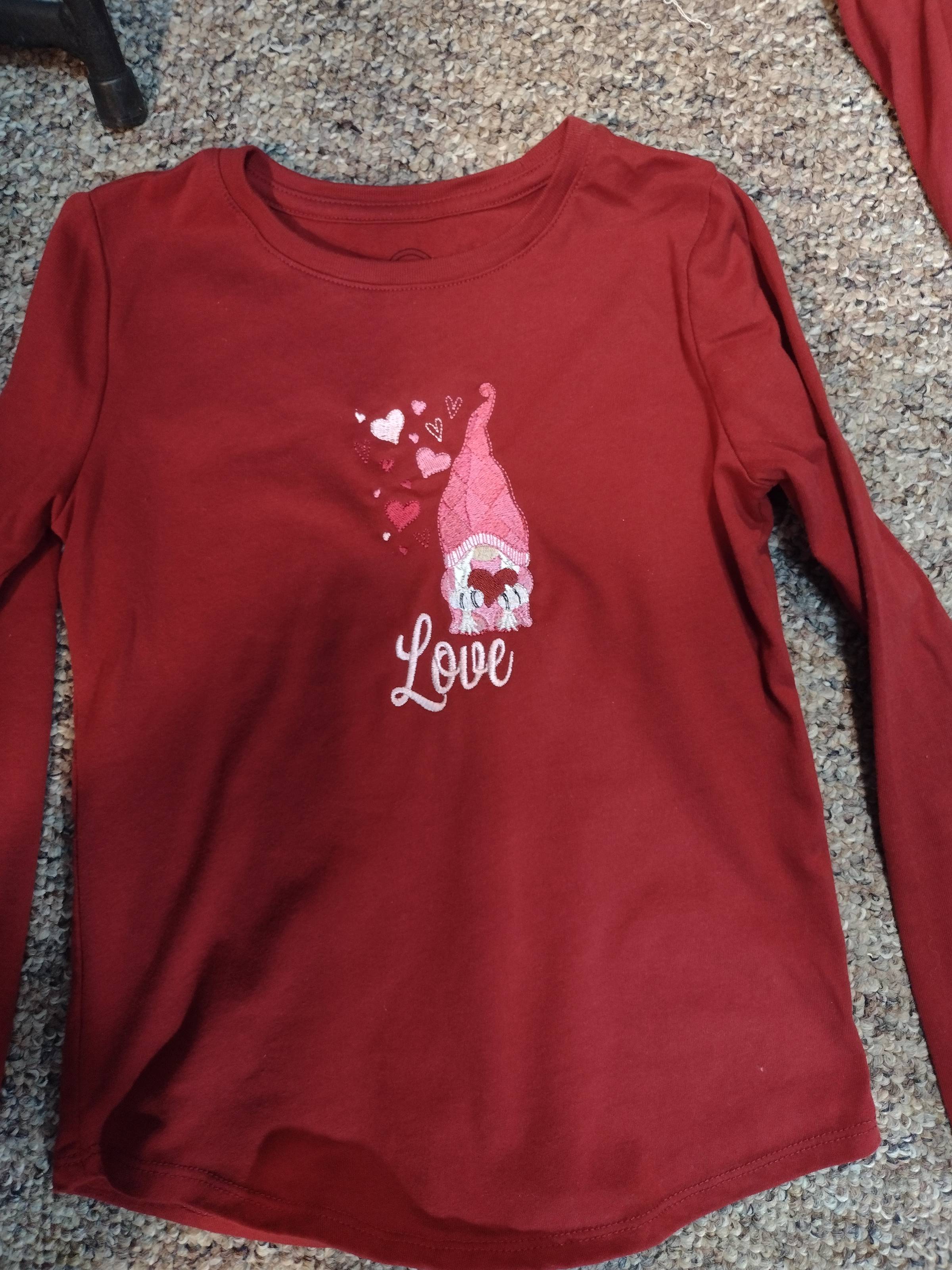 Do you have other creative hobbies?: Wool rug hooking, needle punch embroidery, and scrapbooking.
What's your favorite creative outlet?: Sewing and quilting.
Tell us about your family! : I've been married for 41 years. I have 2 children and 6 grandchildren. 2 of my 3 granddaughters are learning to sew.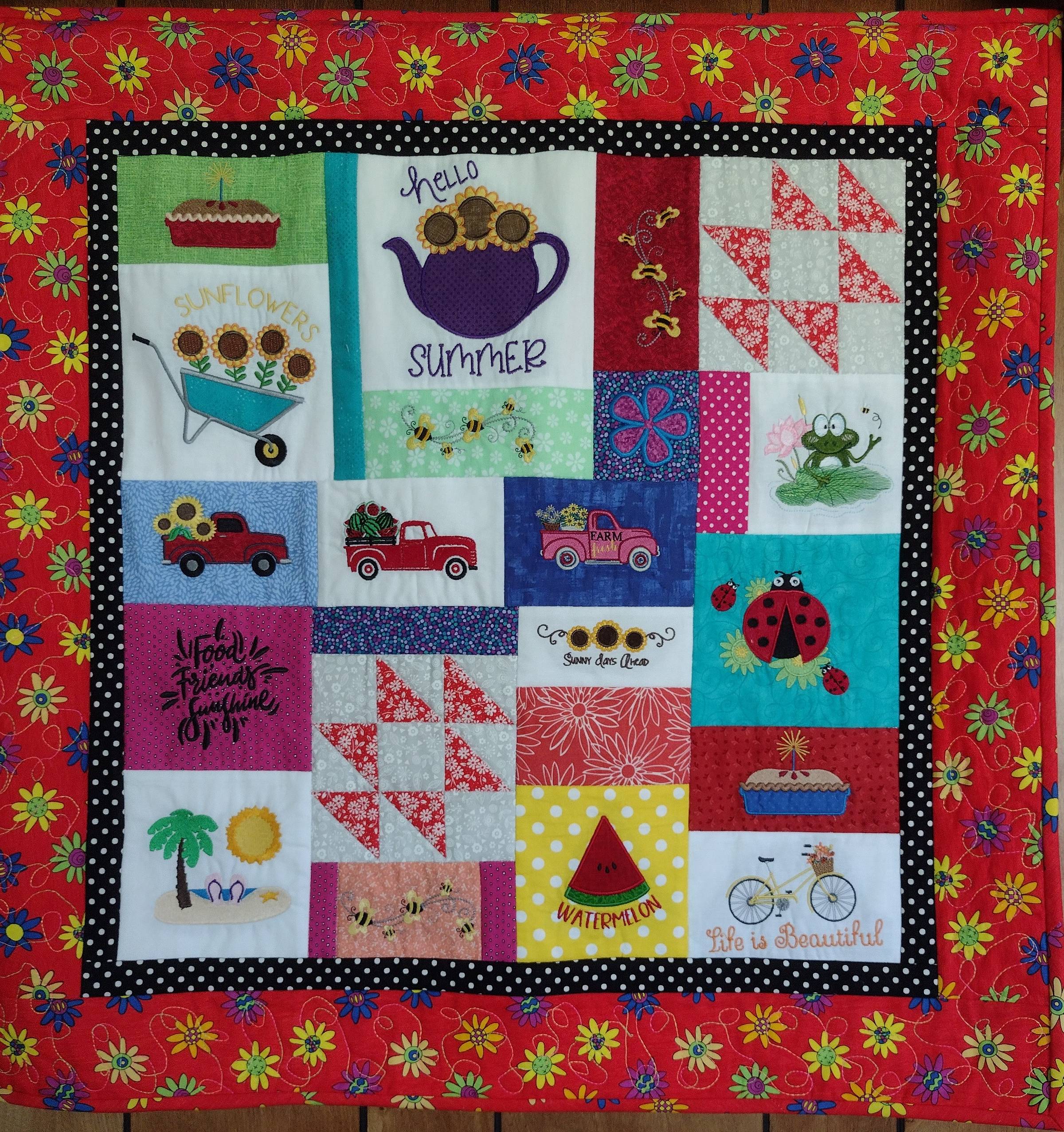 What's your favorite food? : Pizza
What's your favorite TV Show or Movie?: Love Friends series.
Who's your favorite fabric designer?: Moda
Do you have a favorite collection from The Art of Home Club?: I'm new here. What sparked my interest was Snowmen from Heaven.