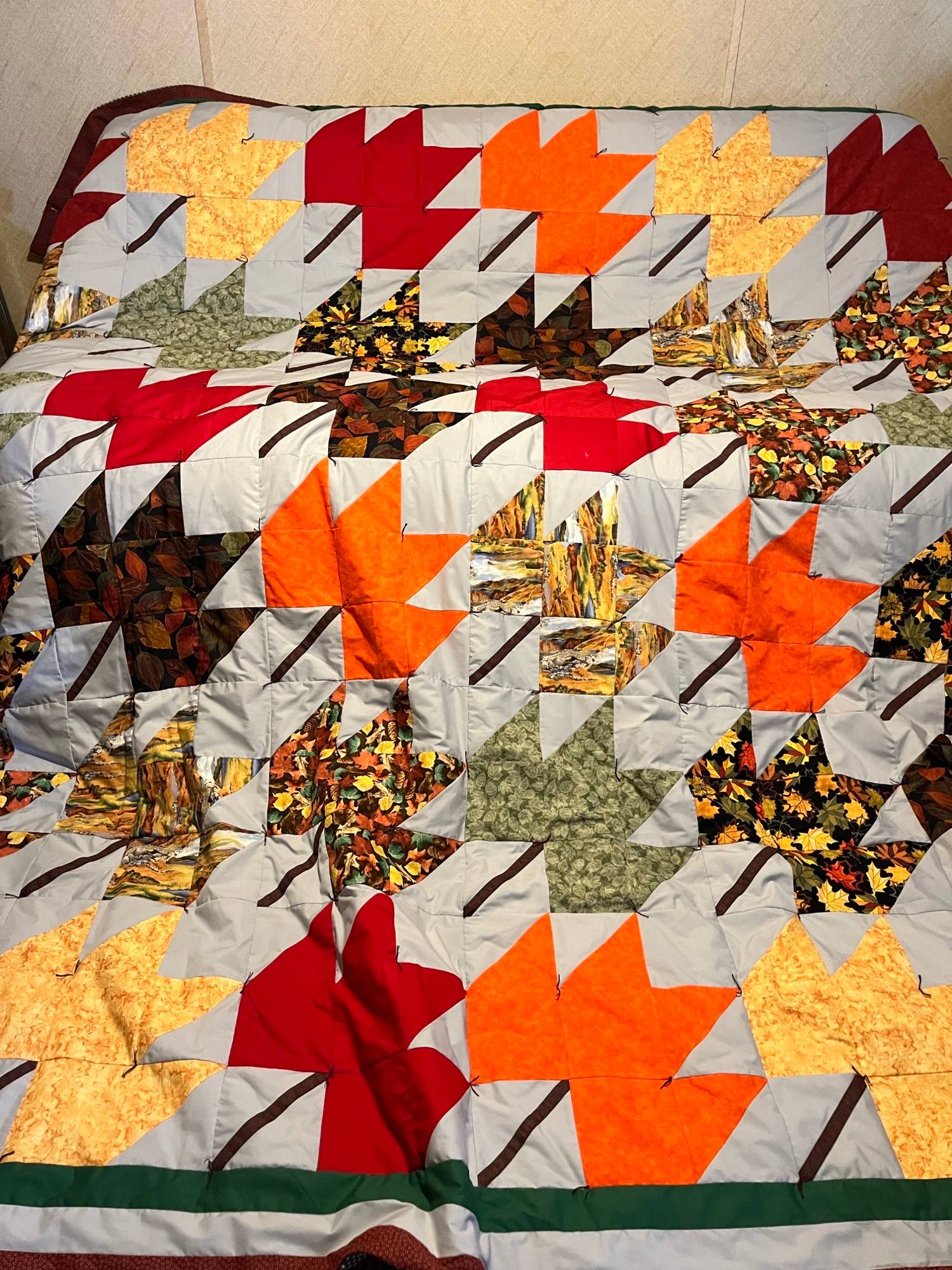 Our Club Member of the Week this week is – Dorothy Hartson ! Everyone say hi to Dorothy! I hope you will enjoy getting to know her a little better!
Where are you from and where do you live now?: Raised in Montpelier, VT and currently living in Fairfax, VT.
What is your favorite project you've ever made and why?: I've just started the Snowman sew along and I'm loving the detailed instructions and videos.
What color seems to always make its way into your quilts?: I have used red in almost every quilt. I would love to include purple but it doesn't always go with the color scheme.
Do you do other types of sewing besides quilting? : I have been sewing since learning as a child on my mom's Singer treadle machine. I've made clothing, drapes and pillows.
Do you have other creative hobbies?: I love cooking as well as knitting, crocheting, and embroidery.
What's your oldest UFO? Any tips on how you keep them from piling up?: Since semi-retirement I'm keeping up with my projects pretty well. I do have a sweater I've worked on for awhile that I'll put aside and pick up again.
What's your favorite creative outlet?: Quilting is definitely my favorite as I have a large family and am frequently planning for the next wedding gift.
Tell us about your family! : I am one of nine children and the only girl. I've been married for 43 years and have 2 grown children. My son recently got married and I've made a maple leaf patterned quilt for them. My daughter is in a long term relationship with a wonderful man. I'm very grateful!
What's your favorite food? : Chocolate (anything)!
What's your favorite TV Show or Movie?: I don't have one but I watch reality tv more than anything else.
Who's your favorite fabric designer?: I don't have one.
Do you have a favorite collection from The Art of Home Club?: No, I've just begun looking.