Our first Club Member of the Week this week is Marcia Scherer​
Everyone say hi to Marcia! I hope you will enjoy getting to know her a little better!
​Name: Marcia Scherer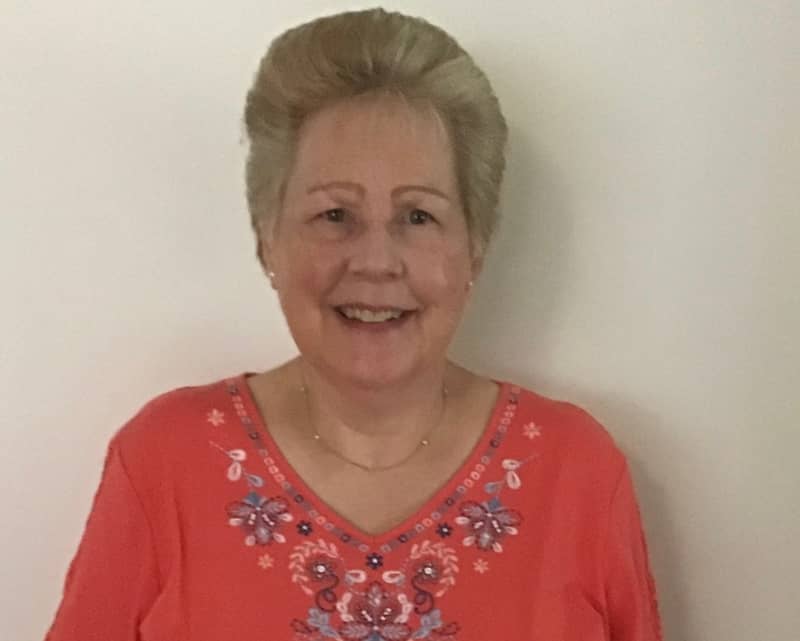 ​

Where are you from and where do you live now?: I am from Michigan; however, lived for 36 years in Minnesota. Now I am back in Michigan. 
What is your favorite project you've ever made and why?: As a beginner quilter (started March 2022 when I retired), I am still learning how to piece with accuracy! Playing with some quilting as well on my sewing machine (not longarm). I have made 3 table runners, 2 baby quilts, and a quilt that was 69 x77 inches for a couple getting married. 
What color seems to always make its way into your quilts?: Blue because that is my favorite color; however, I have been exploring with blacks, reds, greens, and yellows lately. 
Do you do other types of sewing besides quilting? :  I have been sewing clothing and stuffed animals since I was age 9 (many, many years ago). It was the only way for me to acquire new clothes. Parents bought the material and I sewed. I started on a featherweight Singer sewing machine from 1951. Brings back memories and will have it serviced tomorrow. Haven't sewed on it since high school when my parents bought me a White for college.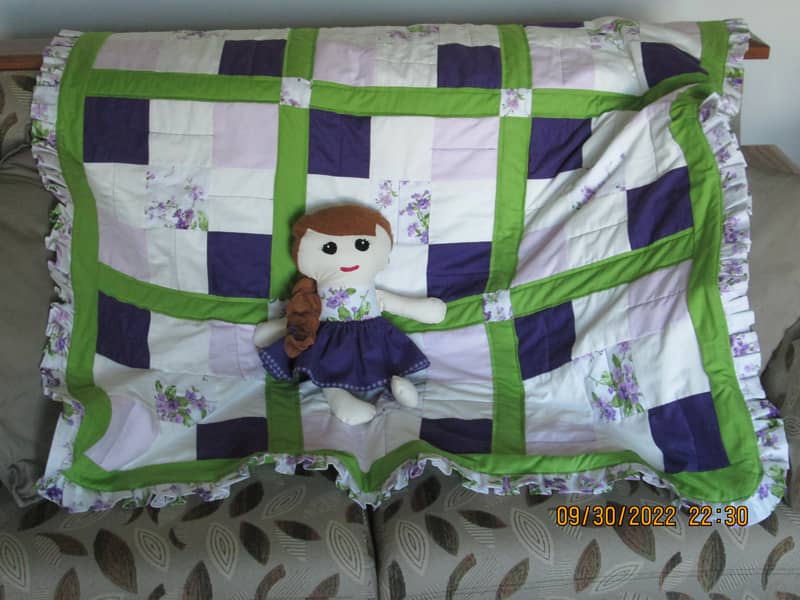 ​​
Do you have other creative hobbies?: Gardening, hand embroidery, cross stitching and reading
What's your oldest UFO? Any tips on how you keep them from piling up?: Table runner that was pieced together in April 2022. I am just beginning to start pilling them up. 
What's your favorite creative outlet?: Sewing- clothes (shirts for my brothers yearly since my mother has passed on) and quilting 
Tell us about your family! : I live with my husband of 42 years and my rabbit Cottonelle. My garden is for her food in the summer! I have 2 children; my son lives in Minnesota and my daughter lives in Massachusetts. She has a Singer Talent sewing machine that I got her many years ago when she went to college and she now wants to quilt with me – long distance!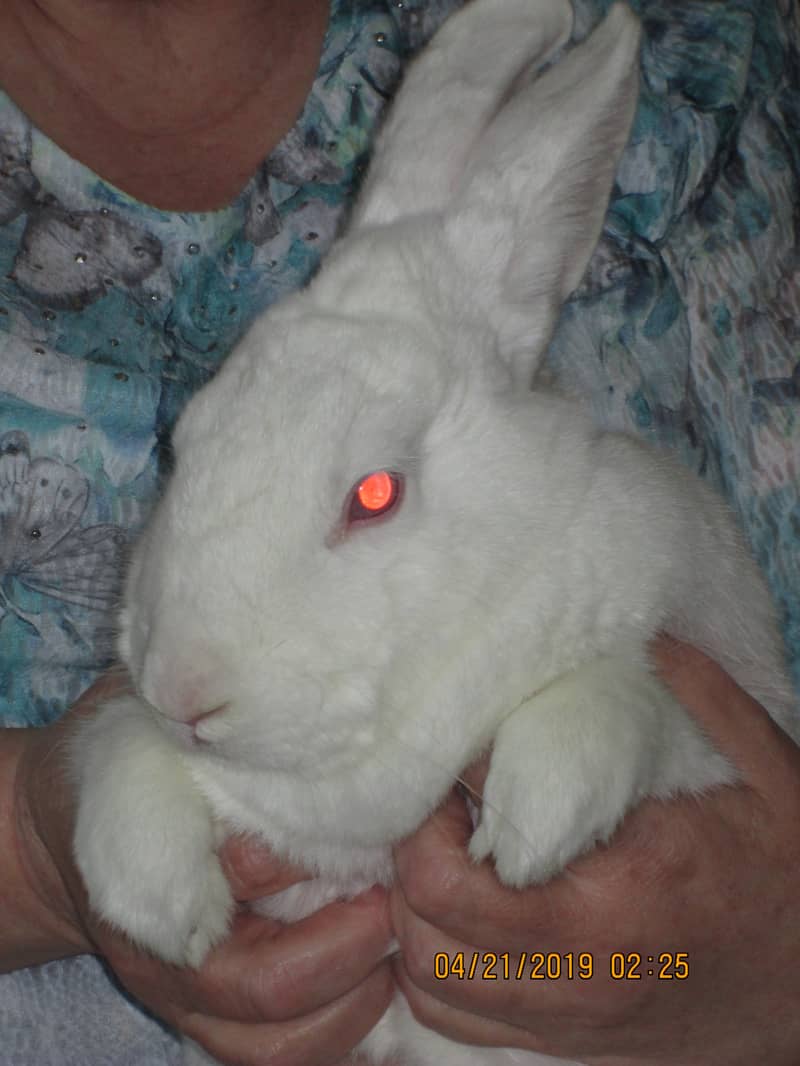 ​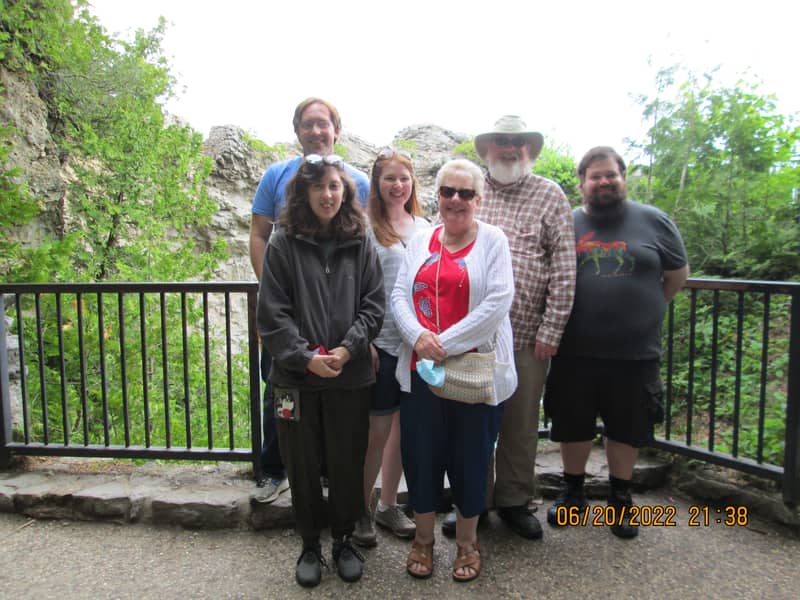 ​

What's your favorite food? : Deep fried mushrooms 
What's your favorite TV Show or Movie?: Anything Marvel or Hallmark!
Who's your favorite fabric designer?: Lori Holt 
Do you have a favorite collection from The Art of Home Club?: Since I am new, I would have to say that the Secret Fairy Garden is the best project yet. I am going to make it for a friend's baby girl, due in January 2023. 
Is there anything else you'd like to share??: My husband has problems trying to tear me out of my sewing room to do anything else! This is so restful after 45 years of nursing!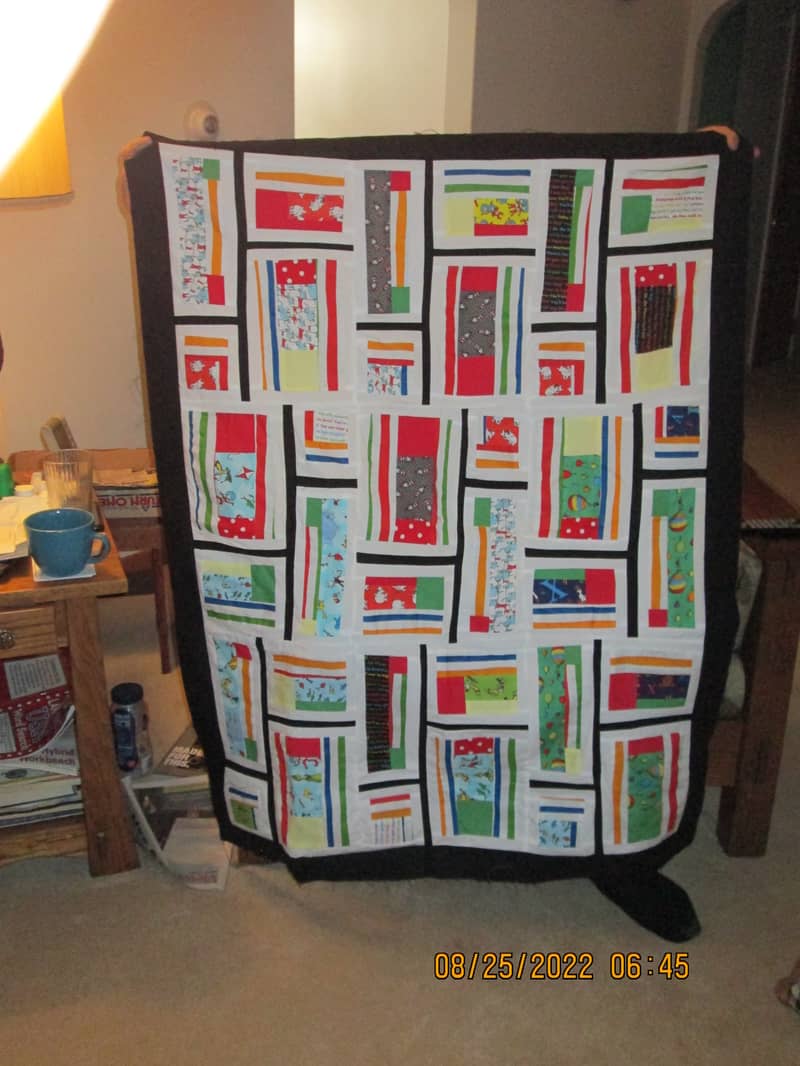 ​