Our first Club Member of the Week this week is Laura Hernandez!
Everyone say hi to Laura! I hope you will enjoy getting to know her a little better!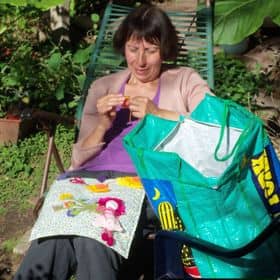 ​Where are you from and where do you live now?: I am from Argentina. I live in Greater Buenos Aires. 
What is your favorite project you've ever made and why?: I have not yet started a Club project, I have been patchwork for 11 years. Of my latest works, 2021: the rebirth of hope is my favorite.
What color seems to always make its way into your quilts?: Of course, yellow and orange can never be missing. 
Do you do other types of sewing besides quilting? : If I've been embroidering since I was 5 years old, when I sewed my skirts to my skirts and my grandmother patiently ripped them apart. I like clothing, customizing clothes, creating accessories. 
Do you have other creative hobbies?: Yes: illustration, writing and weaving. 
What's your oldest UFO? Any tips on how you keep them from piling up?: A landscape in textile collage that I have finished two years ago. Sometimes I take an old project and do it simultaneously with a current one, for a little while each. It helps me to keep track of it in my bullet journal. 
What's your favorite creative outlet?: It's hard for me to define it. I adore textile work and writing. That's why I tend to mix them.😊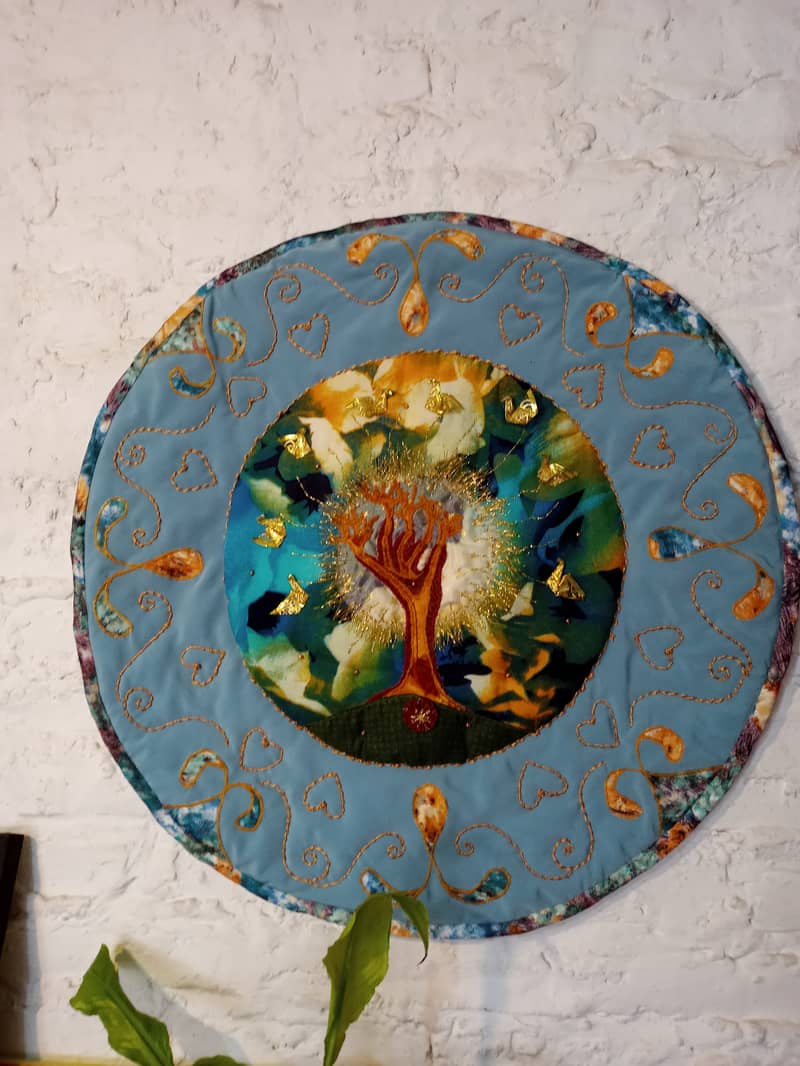 Tell us about your family! : My family is small. I live with my son and my sister. I am 61 years old and I am a retired teacher. I am blessed to live surrounded by trees, birds and three dogs: Canela, Bianca and little Benjamí and a loving family.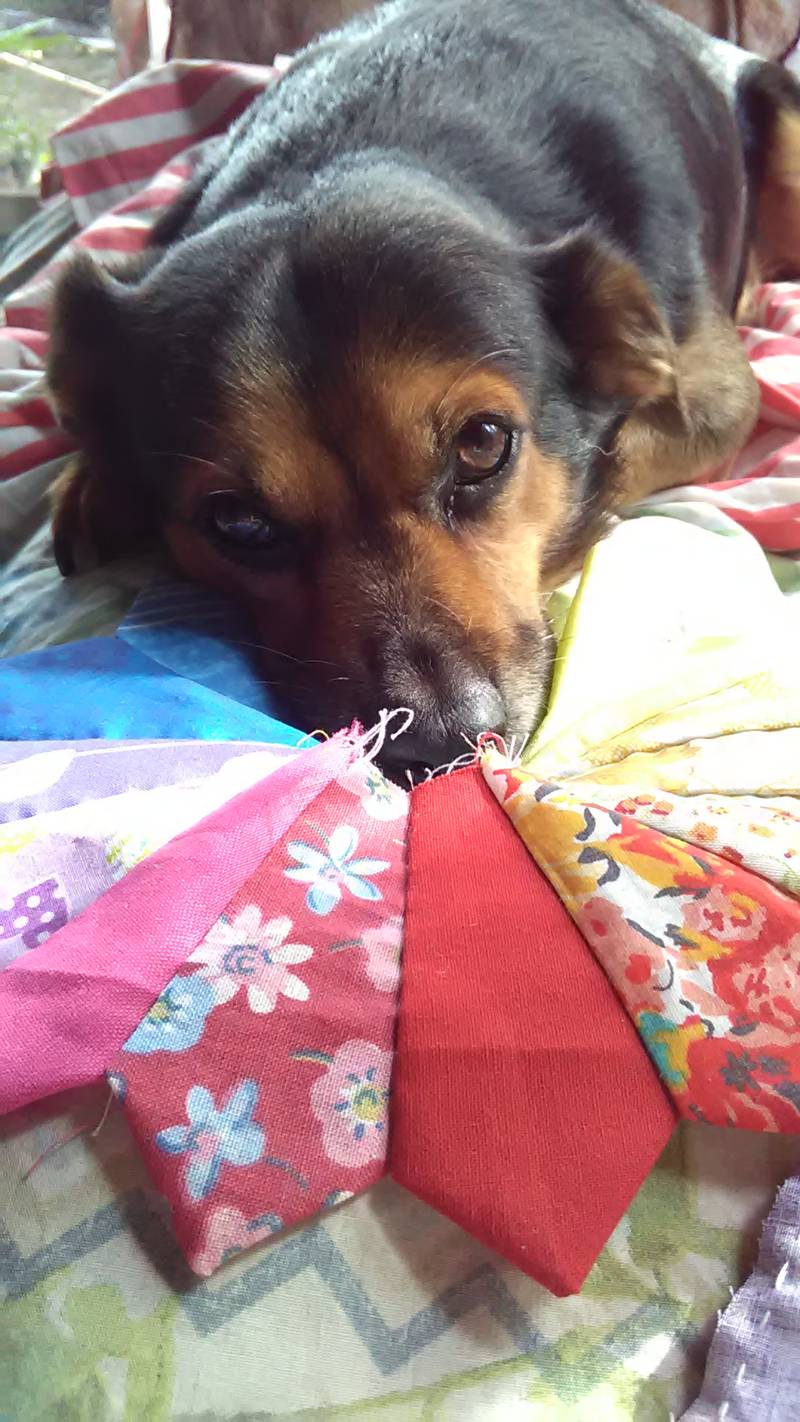 ​

What's your favorite food? : Any variety of cheese, from Greek to Roquefort. 
What's your favorite TV Show or Movie?: I don't watch much TV. I like series and movies. The Lord of the Rings, the complete saga is one of my favorites, but not the only one. 
Who's your favorite fabric designer?: In my country, fabric collections are not made and they are renewed and I don't have the possibility of accessing those from abroad but I like the Windham collections 
Do you have a favorite collection from The Art of Home Club?: I think that for the moment the current one, with that Baltimore style, I have loved it. 
Is there anything else you'd like to share??: Well, I don't speak English but I discovered you in a block at the Splendid Sampler a few years ago. I was fascinated by the style of your work and I did not dare to join your club because of the language barrier. With technological advances and the needs generated by the covid, browser translations have greatly improved and it has been possible for me to access the proposals and comments of other people who do not speak Spanish. Before, simultaneous and fairly accurate translation was not so accessible. I firmly believe that humanity is one, beyond races and creeds and that textile work has summoned and brought together beings through all time, because they are an art and a universal language. A very strong hug from the southern cone.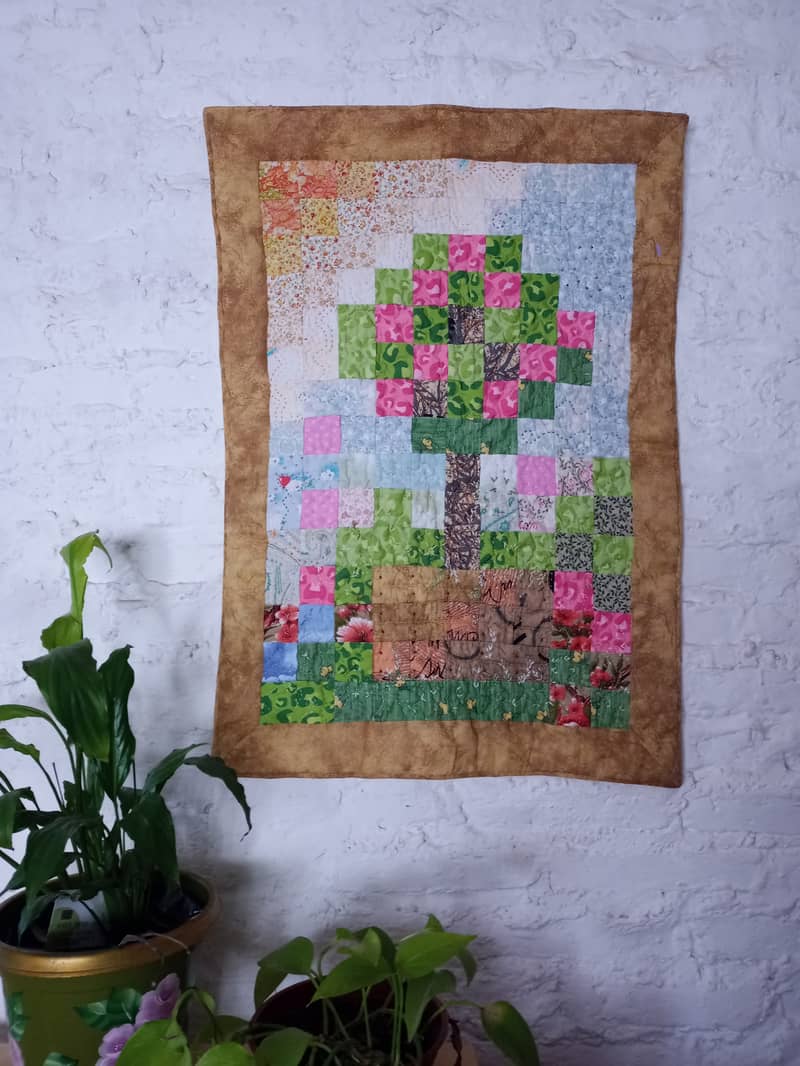 ​​