Our Club Member of the Week this week is- Suzi Clary ! Everyone say hi to Suzi ! I hope you will enjoy getting to know her a little better!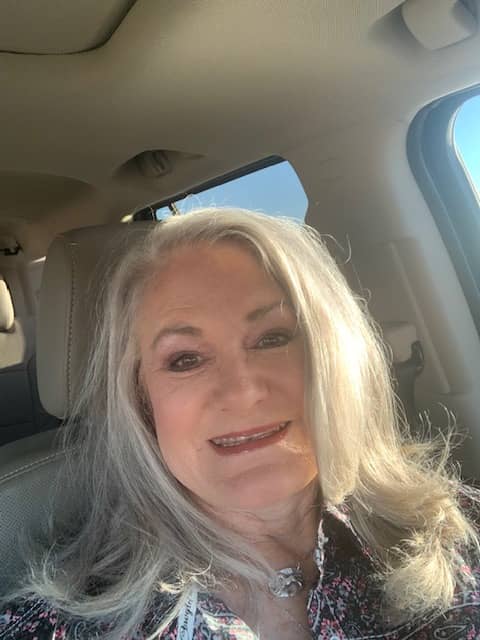 At what age did you start sewing/quilting? Maybe 5 or younger. My grandmother would give me little projects to do along with her as she sat and did all of her hand quilting.
What is your most favorite project you ever made and why? I have made quilts and complete Layette groups for each of my grandkids and great grandkids. The sets includes crib quilt, sheets, blankets, diaper keeper, curtains, bibs and burp cloths.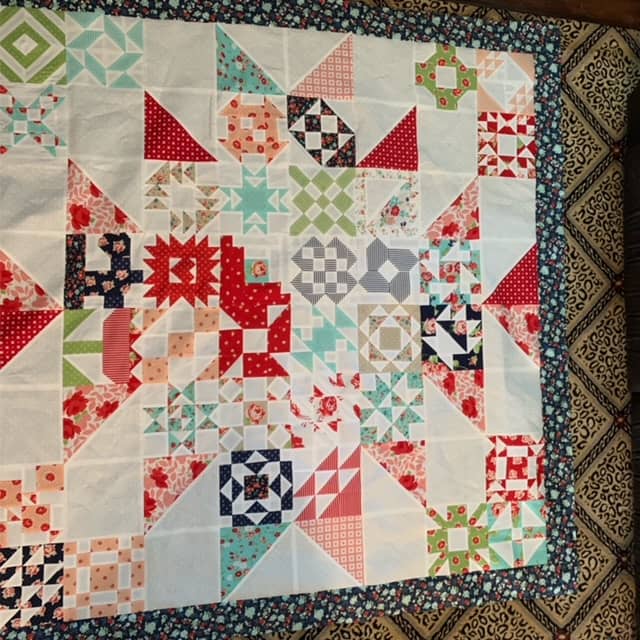 Who or what inspired you to become a quilter? I think my grandmothers love for quilting and my mothers love for making garments just came together in me.I like making things. I have made garments for years and still do. I have been quilting for over 21 years. When I quilt I always think of my grandmother and wonder what she would think about what I have made.Things have advanced so much since her time of using scissors and making her cardboard pattern pieces. I wish I could share all of this with her.
What color do you have a hard time using in your quilts and why? Black. I just couldn't imagine it in a quilt.
What color seems to always make its way into your quilts? I use a lot of teal, red, blues, greens. Bonnie and Camille colors
Do you do other types of sewing besides quilting? I do home décor, clothing and DIY projects
Do you have other creative hobbies? I paint, I have tried gardening. You just have to be careful where I live because of rattlesnakes so most of my gardening is done in pots. LOL. I love to cook and create new recipes. I crochet and embroidery also.
If you won a shopping spree to a quilt store, what is the first thing you would splurge on? Fabric!!!!!
Did you name your sewing machine? I have several machines, but I haven't named them.
Favorite sewing gadget? I would have to say my rotary cutter!
What treats do you indulge in while working in your sewing room? Hot tea and maybe a cookie
What's your oldest UFO? I started a crazy quilt that you did with 8 pieces for each block.I have the blocks made I just need to lay it out and sew the rows together. I think I just got tired of looking at it after putting all of those blocks together.
Your best sewing tip: Don't be afraid to rip it out and resew it. Or it doesn't have to be perfect to be beautiful.We see our mistakes but others really don't.
What is your favorite technique? Hand embroidery I guess.I haven't really done machine appliqué.
Tell us about your family. I have 4 grandsons and one granddaughter and in 2021 I became a great Nana to a wonderful happy great grandson. I have 2 fur babies, a border collie that goes everywhere I go, Gracie (even the chemotherapy lab for treatment) and a kitten Ms Kitty that was found in the pasture surrounding my house. I am so blessed to still have my mom. Another passion I have is horses. They are my touch stone.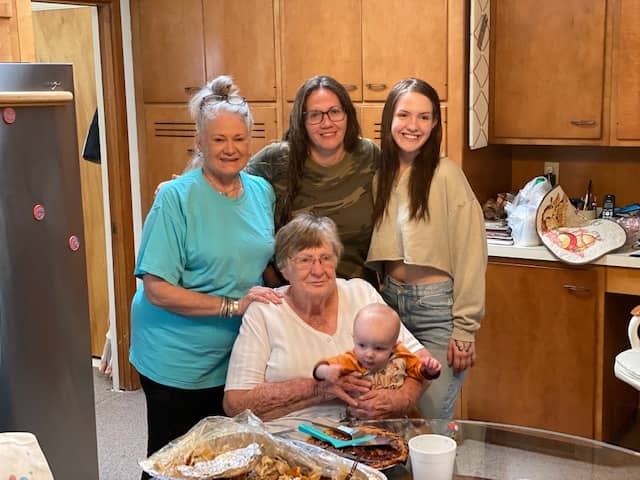 Where do you live, and what is your favorite thing about where you live? I live in Post, Texas. Part of the Caprock area of Texas. We took out part of a hill as you come down the Caprock and I have the best view of the morning sunrise! It minds me each day how God loves us and creates beautiful things for us to see each day! I love our state.
Favorite food? Mom's enchiladas by far or her yeast rolls!
Favorite television show? NCIS
If someone made a movie about your life, who would play you? Gina Rollins
Are you a rightie or leftie? I use both to right and sew things. A lot of things I do them like leftie. My teacher made all of us learn to write with our right hands no exceptions.