Name: Jen Charles 
Where are you from and where do you live now?: Richland, Michigan…lived in Portland, Oregon (10 years) and spent time up in Anchorage, Alaska briefly before moving back to Richland to be near my family. 
What is your favorite project you've ever made and why?: My Christmas BOM that I made in tribute to my Grandmother. It was through my quilting group back in Portland and I used fabrics that were from projects I had made my Grandma before her passing. It was a lot of sewing techniques that I had never done before (paper piecing being one of them), but I learned so much and truly love hanging it up every year for Christmas. It makes me not only remember my Grandma and wish that she were still here, but it also brings me joy looking at all the different bird and plant fabrics I put into it. Another one that comes to mind is the wall hanging I made for our 3 year old based on "Over in the Meadow." Its a counting song and we used to sing it almost every night for a while. Cutting out all the little pieces was quite the task, but he loves it and it was definitely a worthwhile project (I made it up myself and traced the animal parts out of the song book).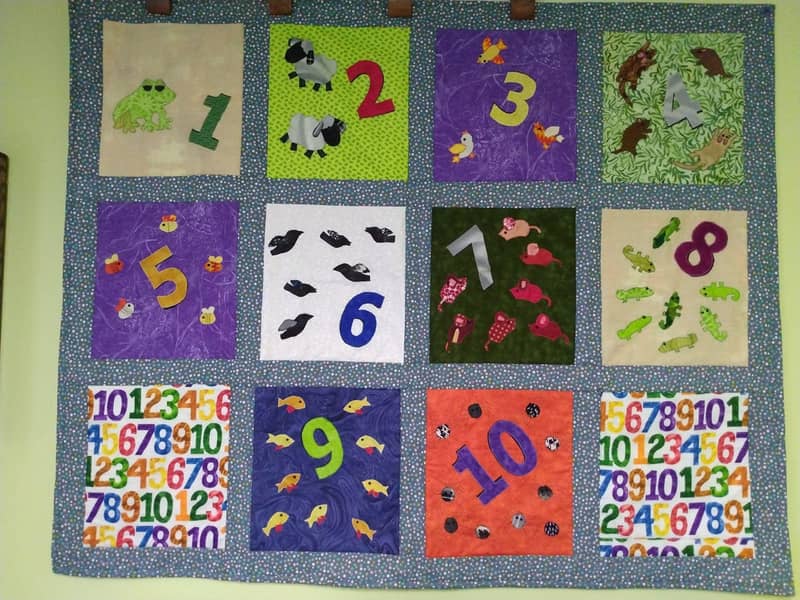 ​

What color seems to always make its way into your quilts?: Greens definitely. Green is my favorite color and I somehow manage to work it into almost every project. The only project I can think of that doesn't have some form of green in it is the queen-sized quilt I'm currently making for my dad (Detroit Lions football).
Do you do other types of sewing besides quilting? : I enjoy making pillowcases, accent pillows, hot pads, aprons, book bags, I made several cosplay outfits for a Comicon for both myself and some friends (something I don't think I'll ever do again…no thank you to clothes making!), and will be making a pair of coveralls for my son's teddy bear similar to Cordoroy's.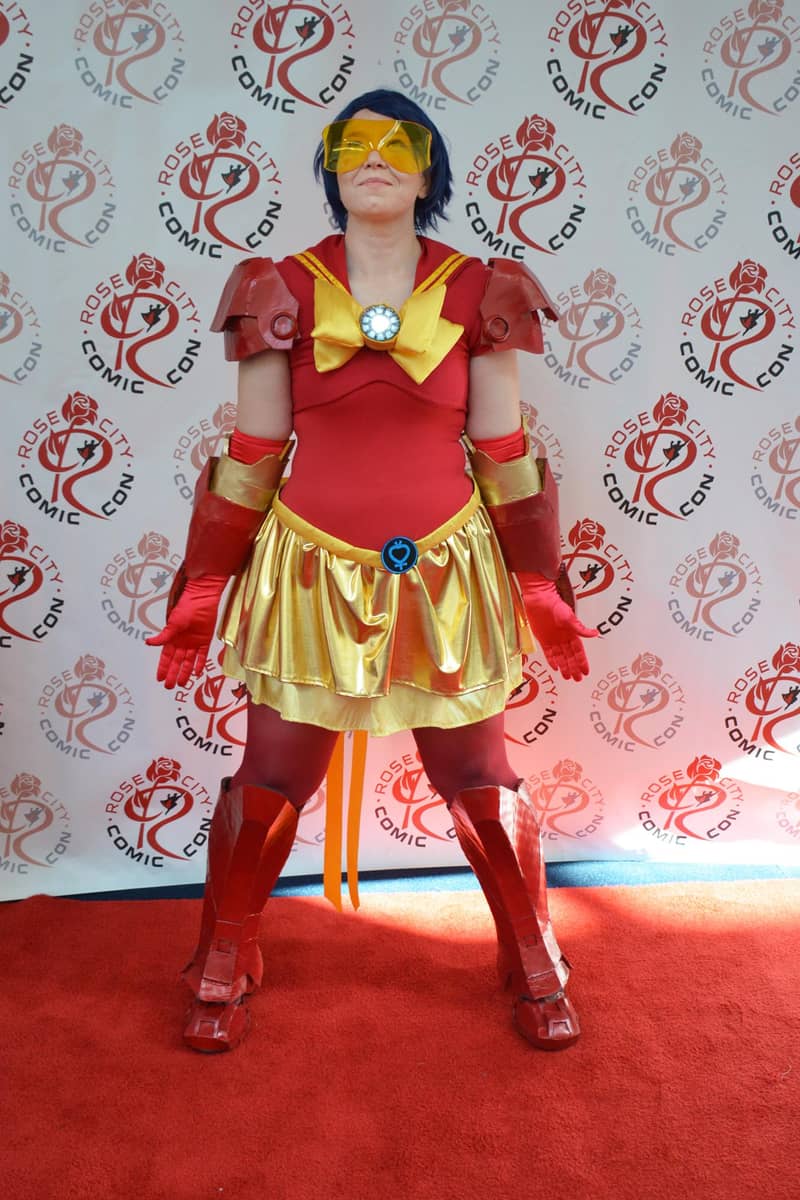 ​

Do you have other creative hobbies?: Photography (birds), barn quilts (when I magically have the time), and just arts and crafts with my 3yr old son.
What's your oldest UFO? Any tips on how you keep them from piling up?: My oldest UFO is a t-shirt quilt for myself that has sweatshirts and t-shirts from my high school and college clubs and sports teams. Its been sitting waiting to be quilted (the top is done) for probably close to 10 years now. Every year I pick one or two UFO's to finish and I just kind of revisit them and perhaps change a few things to get my interest and motivation back into them. 
What's your favorite creative outlet?: I don't have much free time anymore, but I do really enjoy figuring out colors for a project and laying out finished blocks as I work through sewing the rows together. 
Tell us about your family! : My husband and I currently have a 3 year old son and a 3 month old daughter. In addition to the kiddos we also have a 14 year old cat (Proton), and 3 year old cat (William "Bill" Preston Esq.), a 3 year old pitbull mix (Bard), and a 2 year old shepherd/husky mix (Higgins). And as if that all wasn't enough we run our own petcare business (doggie daycare and doggie hotel) so we really have quite a few "pets" ;-).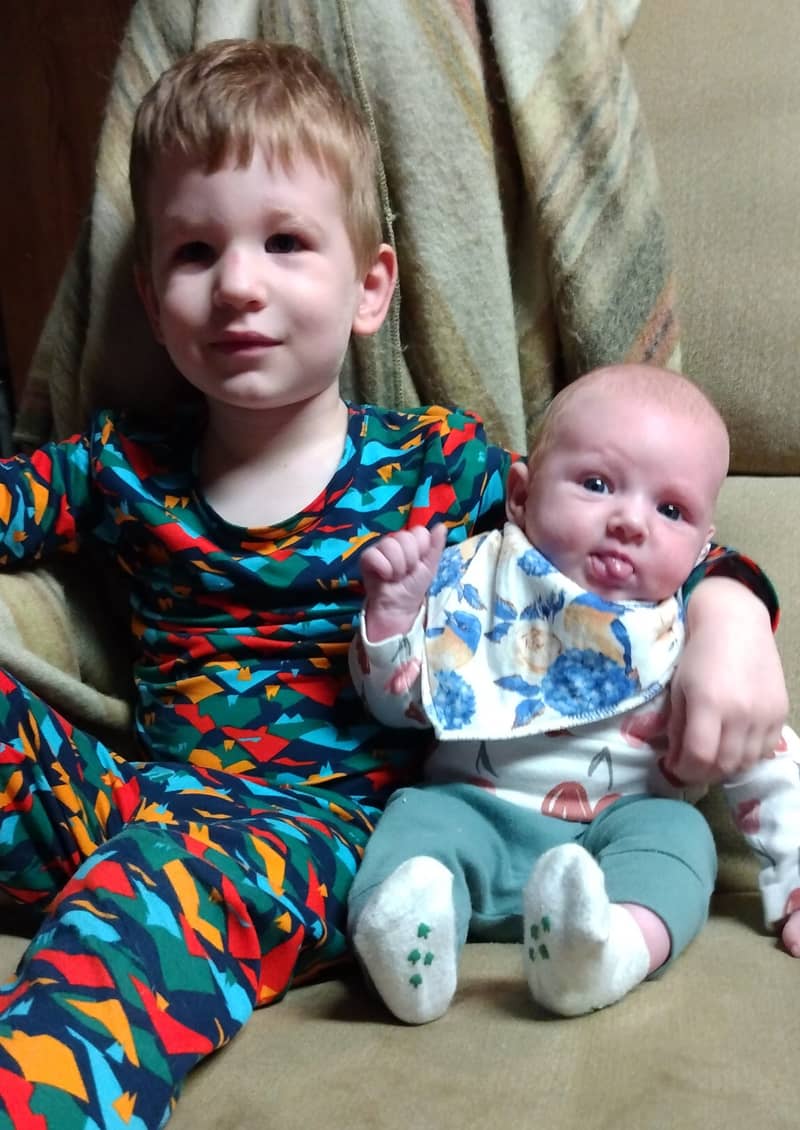 ​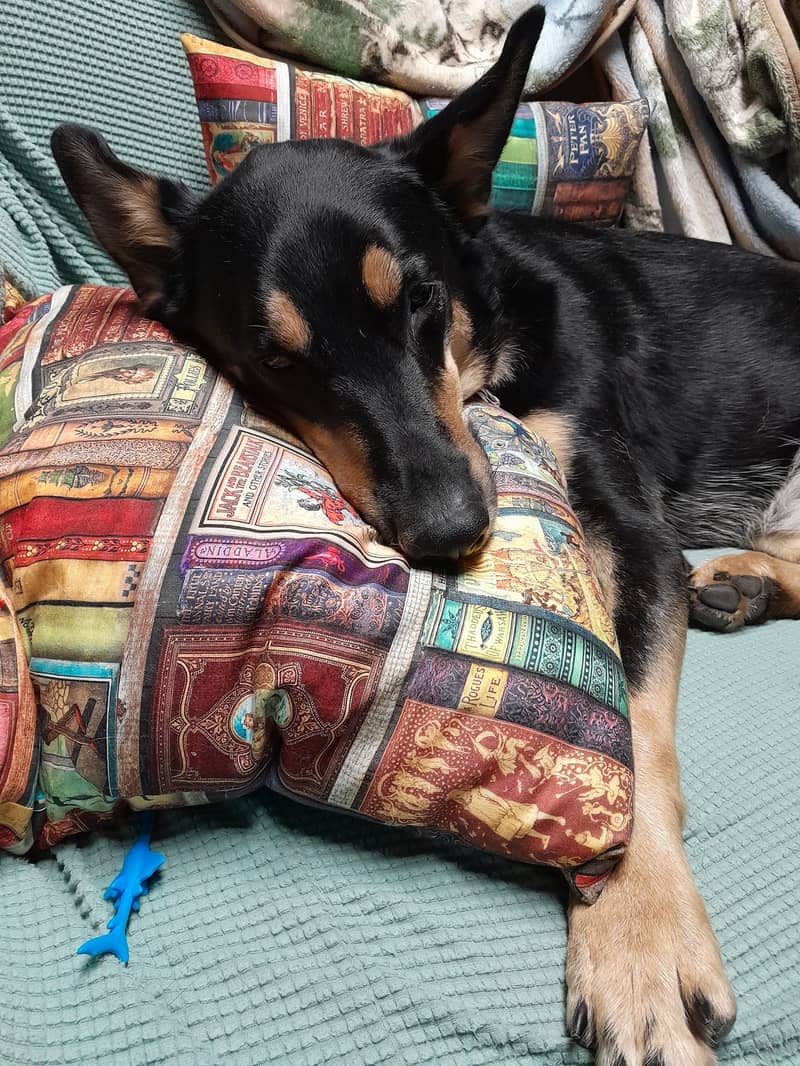 What's your favorite food? : Chocolate (pretty much anything containing chocolate) 
What's your favorite TV Show or Movie?: Star Trek the Next Generation, The Labyrinth (with David Bowie) 
Who's your favorite fabric designer?: I think I end up buying most fabric from Kaufman 
Do you have a favorite collection from The Art of Home Club?: Too many to choose from! 
Is there anything else you'd like to share??: Its a struggle some months to fit in any sewing time at all, but sewing is typically my "me-time" and I try to fit in some at least regularly for my own mental health! My mother-in-law started me on this quilting path and I'm very much hoping that at least one of my kiddos will want to get involved in it too!