​Our Club Member of the Week this week is- Joëlle Flageole​! Everyone say hi to Joëlle​ ! I hope you will enjoy getting to know her a little better!​

Name: Joëlle Flageole 
Where are you from and where do you live now?: I am Canadian and I live near Ottawa in Ontario. 
What is your favorite project you've ever made and why?: My first quilt was a sampler with six blocks. It was great to finish it through the course. I sent it to my mother-in-law in England and she was so excited!! She told everybody she knew, and she stayed up to call and thank me. It was so rewarding!!!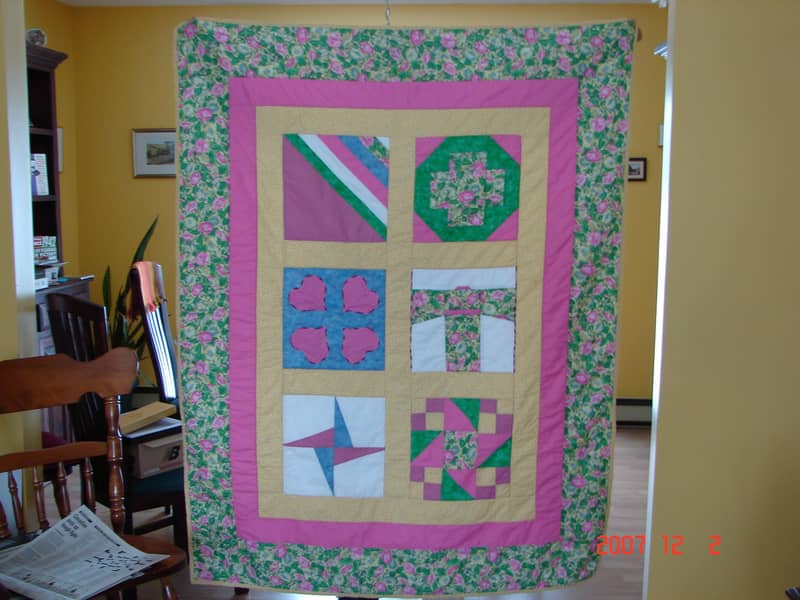 ​

What color seems to always make its way into your quilts?: Blue 
Do you do other types of sewing besides quilting? : I started a course to make my own leggings and T shirts, and realized I should know more about the serger – once you do a seam with the serger the only way you will be able to wear the item of clothing is when you lose weight! Great thought. So I am registered for a serger course! I made one T and almost one legging!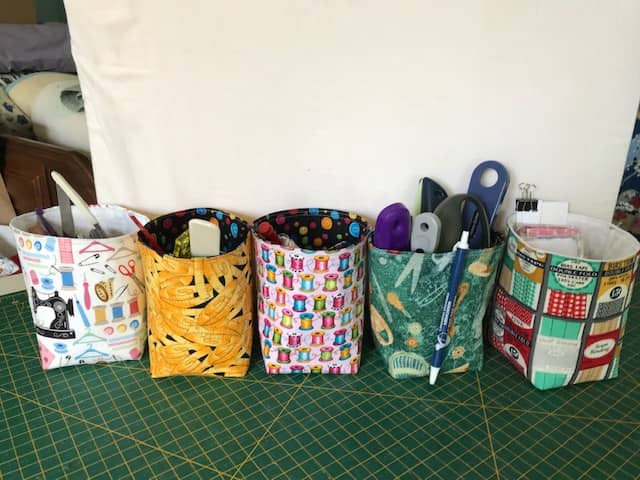 ​

Do you have other creative hobbies?: I decided to start hand embroidery. I am fascinated with the projects I see online and everywhere (my garden is very exciting these days!). Also I have arthritis in my hands and I believe the motions of the needle might help that situation!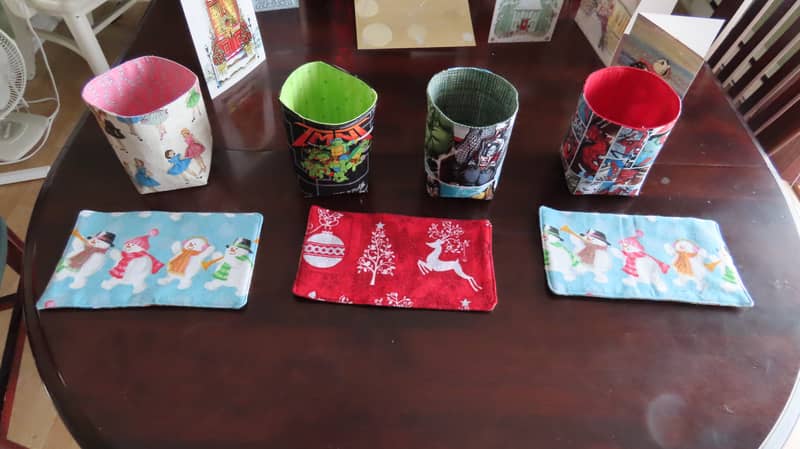 ​

What's your oldest UFO? Any tips on how you keep them from piling up?: 2007! I have a roomful of UFO projects . The 2007 quilt is a top I made at the same time I made one for my Mom. I have it with two other tops awaiting action. I am going to do some fee motion on them once I am ready . 
What's your favorite food? : Chinese and Italian foods are top of the list. 
What's your favorite TV Show or Movie?: Star Trek in all its iterations; Shawshank Redemption. 
Who's your favorite fabric designer?: Northcott 
Do you have a favorite collection from The Art of Home Club?: Not yet 
Is there anything else you'd like to share??: I am hoping to add embroidered blocks in all future quilts!