Our first Club Member of the Week this week is Jill Short
Everyone say hi to Jill ! I hope you will enjoy getting to know her a little better!
Name: Jill Short
Where are you from and where do you live now?:I was born and raised in Southern California. I now live in a Del Webb over 55 active community in Lincoln California.
What is your favorite project you've ever made and why?:I loved the "Big Boy" quilt I made for my youngest grandson I made this year. It had 12 different dog faces. I love dogs and applique, so this was one quilt that went into one of my favorite project category.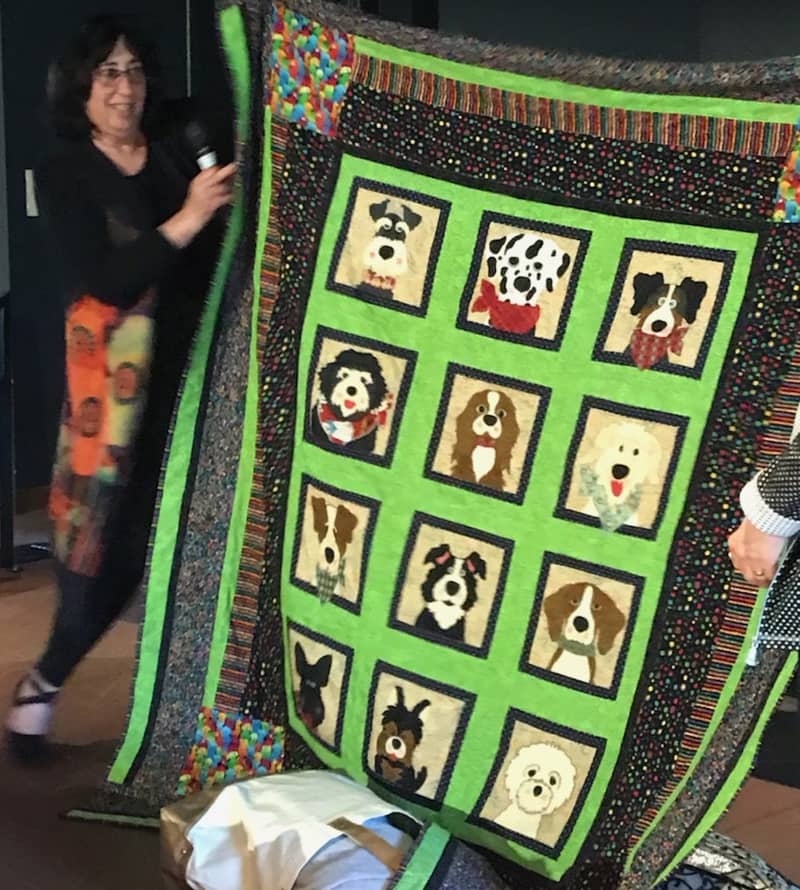 What color seems to always make its way into your quilts?: Since I seem to always be working on quilts for other people I use all kinds of colors. Many times I will use a black fabric of some kind to make things pop. The black might have patterns in it and other colors in it too.
Do you do other types of sewing besides quilting? :I have made wearable arts, purses, shopping bags and sometimes stitch on my art journal pages.
Do you have other creative hobbies?: I enjoy gardening. I really go overboard making fairy gardens. I have taught my grandkids how to make these gardens too. I enjoy going on long walks on our community trails. I enjoy cooking, and art journaling too.
What's your oldest UFO? Any tips on how you keep them from piling up?: I just finally finished my 11+ year old applique quilt. I used Mckenna Ryan patterns to make it into a king size bedspread. In 2011 I visited her studio when she lived in Washington and she had just finished a quilt I fell in love with. I had to buy everything for it. I never finished it until covid hit and I went back to the quilt. Since it was too small for what I needed I found 9 UFO birdhouses from other Mckenna Ryan patterns and added those with borders I created. I had good intentions during covid to work through all my UFO's. I had told myself not to buy new patterns or fabric until I finish my unfinished projects unless I had to make quilts for the grandkids. I am a new member here and I am already doing the Secret Fairy Garden. I guess the idea of not starting anything new or getting new fabric did not pan out. So the UFO pile lives on!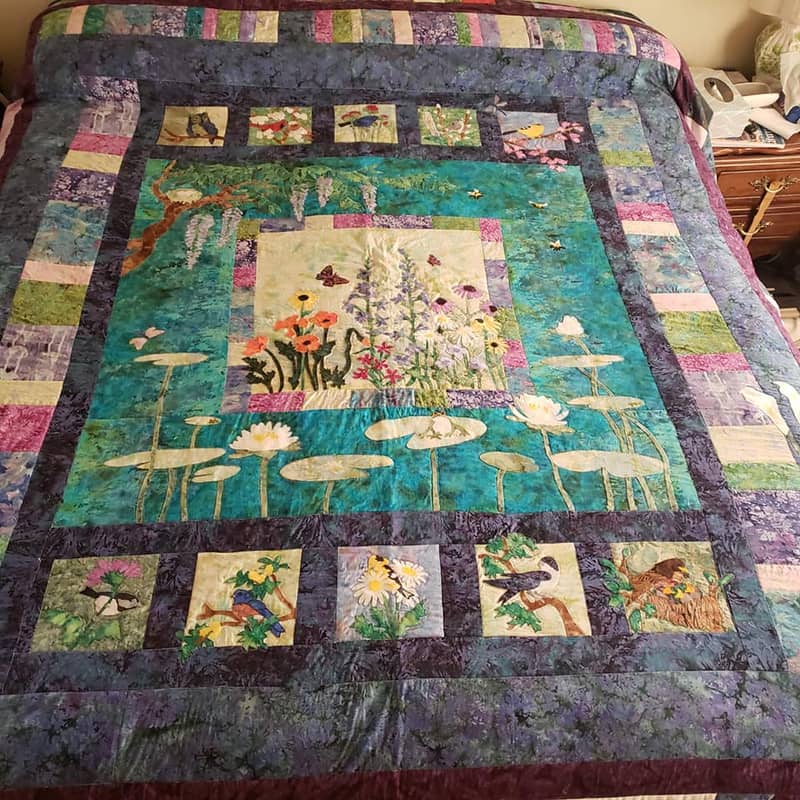 What's your favorite creative outlet?: Besides quilting my favorite creative outlet is Mixed Media. I enjoy working in mixed Media books, watercolor books, canvas as well as wood. During Covid my husband asked me to do a mural on two sides of his shed and his gate. So he got a scene with large trees, sheep, eagles, bears, deer and the ocean.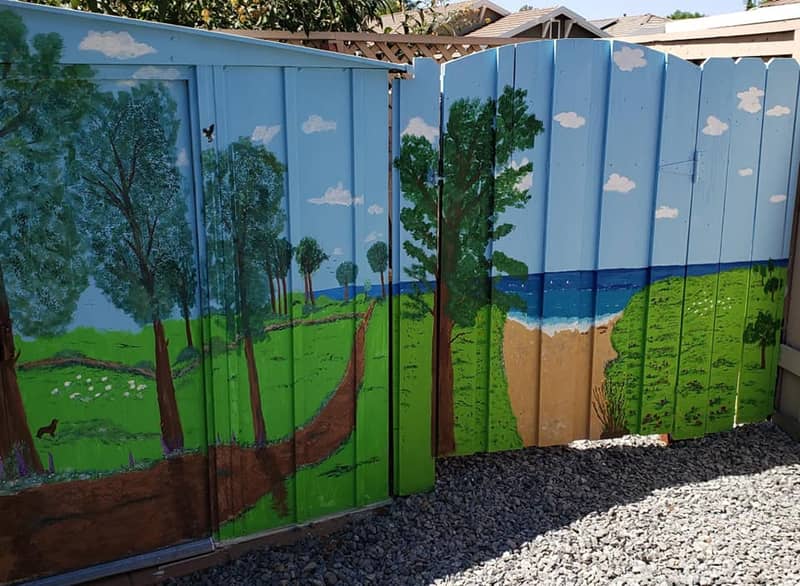 Tell us about your family! :I have been married to my husband for 42 years. We have two grown daughters who have given us 7 grandkids During Covid I lost my 17 year old sweet little dog. That loss was so difficult on me and I said I did not want another dog. That lasted for 1 1/2 years. The end of April we adopted a little white 2 year old terrier mix. Milo, is the sweetest dog. When I heard his story of the owners stopping their car and pushing him out of their car to get rid of him, I cried and reached out to the rescue place. He is such a wonderful loving dog, and he now has his forever home.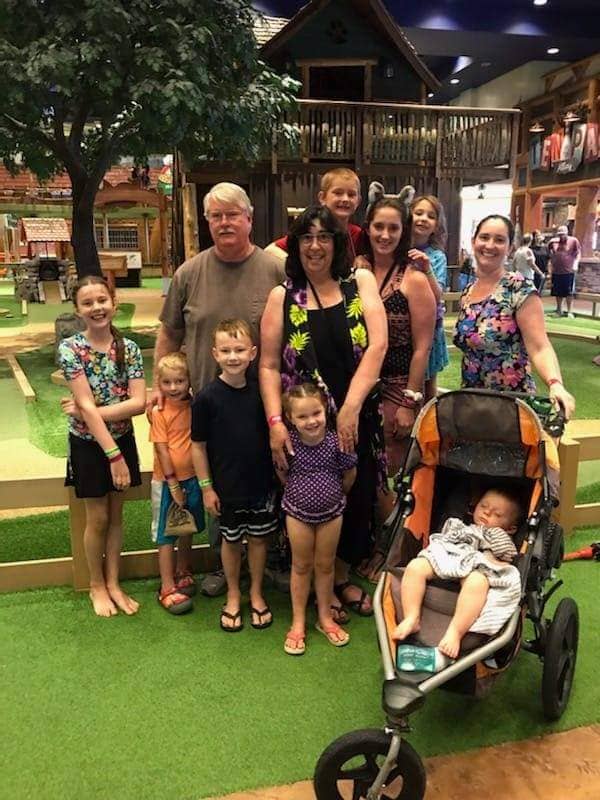 What's your favorite food? : My favorite food is chocolate, can we just count that as food?
What's your favorite TV Show or Movie?:When it comes to my favorite Movie, well let's just say when I am in my art/sewing room there is always a Hallmark movie on.
Do you have a favorite collection from The Art of Home Club?:I do not have a favorite collection yet form the Art of Home Club. I am just so excited to see what each month brings.​