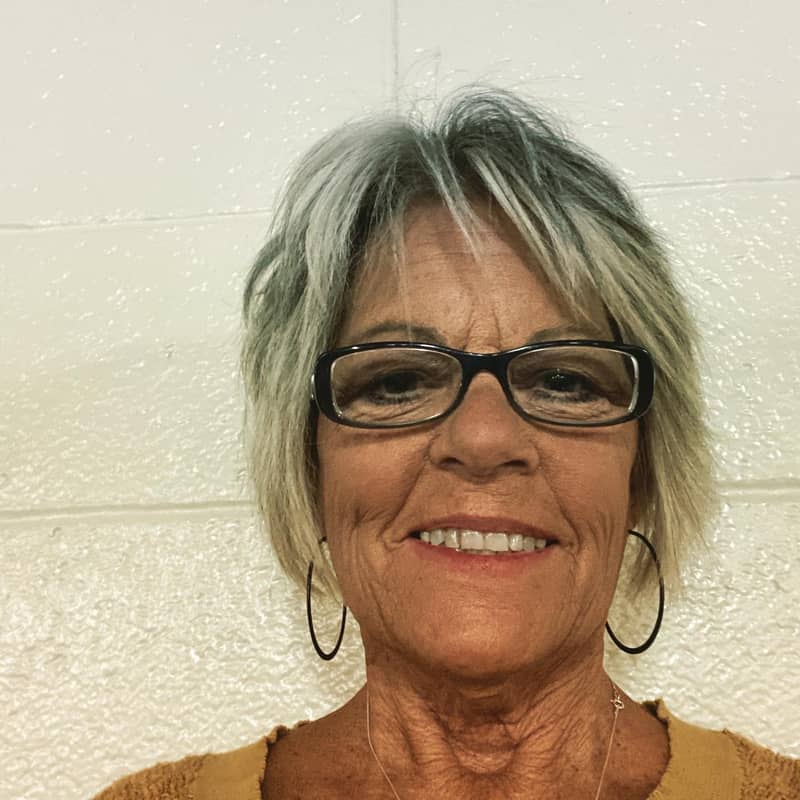 Name: Robyn Carpenter
Where are you from and where do you live now?: I live in Alexandria, IN 
What is your favorite project you've ever made and why?: A Carpenter's quilt. I wanted to make one forever and watched tutorials for a long time as a beginner. Mustered up the nerve and completed it, I love it.
What color seems to always make its way into your quilts?: Blues, reds, orange, white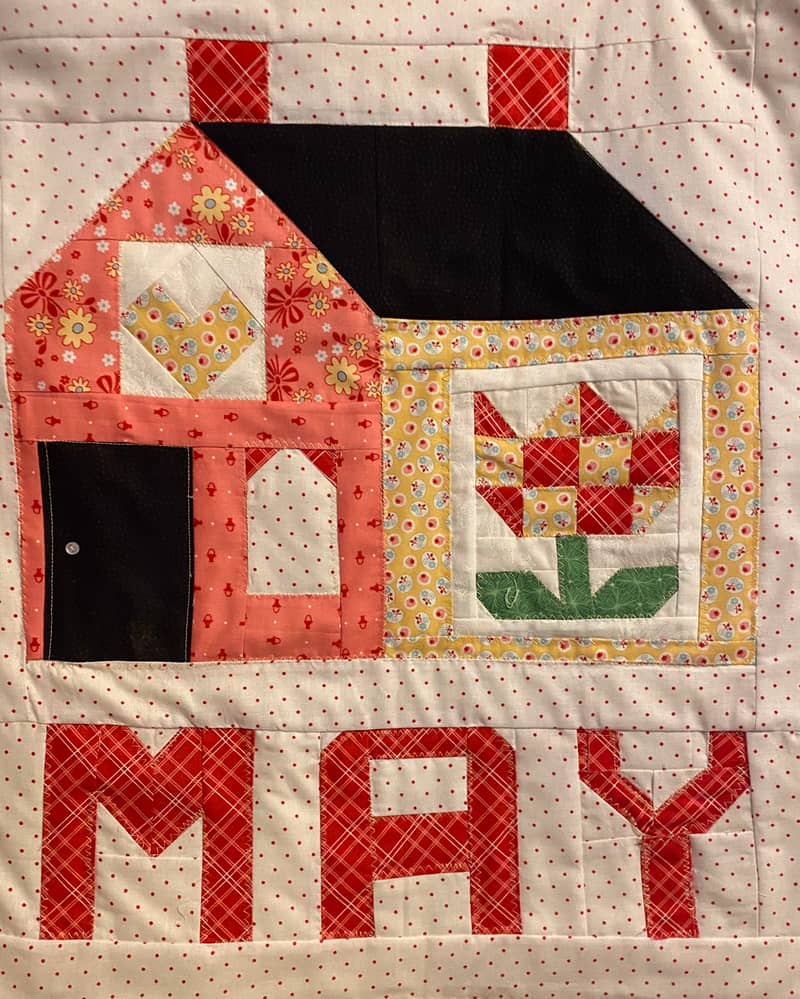 ​

Do you do other types of sewing besides quilting? : I make small sewing crafts such as Christmas trees on cinnamon sticks tucked in an empty thread spool, ornaments for Christmas, simple pattern tops and lounging pants for grandchildren.
Do you have other creative hobbies?: I wood craft, paint with acrylic paints, flower gardens 
What's your oldest UFO? Any tips on how you keep them from piling up?: Believe it or not I have none. I always finish a project before I start a new one. That does not include Blocks of the Month Sew Alongs. 
What's your favorite creative outlet?: I don't really have a favorite, if. I see something I like it's that shop. I do shop alot on line at Missouri Star and Fat Quarter Shop. Right now I'm loving Corey Yoder/ Coriander Quilts. 
Tell us about your family! : I'm married, have 3 children, 8 grandchildren and I have great grands. Retired, my husband and I love walking, reading and having fun together. 
What's your favorite food? : I like Hawaiian Pizza with BBQ sauce, egg rolls and McDonalds Sausage McMuffins
What's your favorite TV Show or Movie?: Love watching American Idol, The Voice, Chicago PD, FBI 
Who's your favorite fabric designer?: Lori Holt and Corey Yoder
Do you have a favorite collection from The Art of Home Club?: Yes, I am not sure the name! It is Cold Hands Warm Heart, Polar Bear, Snowman
Is there anything else you'd like to share??: I'm not the best quilter although I keep pinning away. I have learned from the Art of Home Embroidery and really like it. I would like to try cross stitching in the very near future.