Our first Club Member of the Week this week is Becky Cox
Everyone say hi to Becky! I hope you will enjoy getting to know her a little better!
Name: Becky Cox ​
Where are you from and where do you live now?: I'm originally from a small farming community in Washington State and moved to Minnesota in 1985.
​

What is your favorite project you've ever made and why?:A quilt for my granddaughter the year she graduated from high school. I loved the fabric colors and it went together so nicely. I had her pick out the pattern, fabric, backing (minky) and quilt design. I had it professionally quilted and was very proud to give it to have had the opportunity to make it for her. I have 10 grandchildern, 14 with extended family and 4 great grandchildren with one more on the way and would love to be able to make one for each of them. I'm hoping I can make that happen.
What color seems to always make its way into your quilts?: Blues but want to work with some purples. The one I'm finishing now for another grandchild is black and cream with some dark gray in it and it's turning out nice.
Do you do other types of sewing besides quilting? :I enjoy cross-stitch, embroidery, card making and recently started crocheting prayer shawls for my church.
Do you have other creative hobbies?: I did make a Laura Heine Stiletto Collage for my daughter which was very challenging. It did not turn out as nice as I wanted it to, but it was a learning experience for sure.
What's your oldest UFO? Any tips on how you keep them from piling up?: A santa clause cross stitch plate that I did in 1987 and it's pretty much done except for adding the date at the bottom! My intent is to finish that one this year!
What's your favorite creative outlet?: I love Jacquelynne's embroidery table runner projects.
Tell us about your family! :I already mentioned my grandchildren and great grandchildren above. I have a wonderful beautiful daughter and she lives in northern MN so I don't get to see her very often. Four of the grandchildren live in MN, 2 live in Utah, 2 in Michigan, 1 in AZ and the rest live in MX so I don't get to see them as often as I'd like. However, I love spending whatever time I can with all of my family.
Do you have a favorite collection from The Art of Home Club?:I really had fun with the Fa La La La table runner last year and hope to finish the other one this year.
Is there anything else you'd like to share??:I'm excited to be a part of this group and look forward to some fun projects.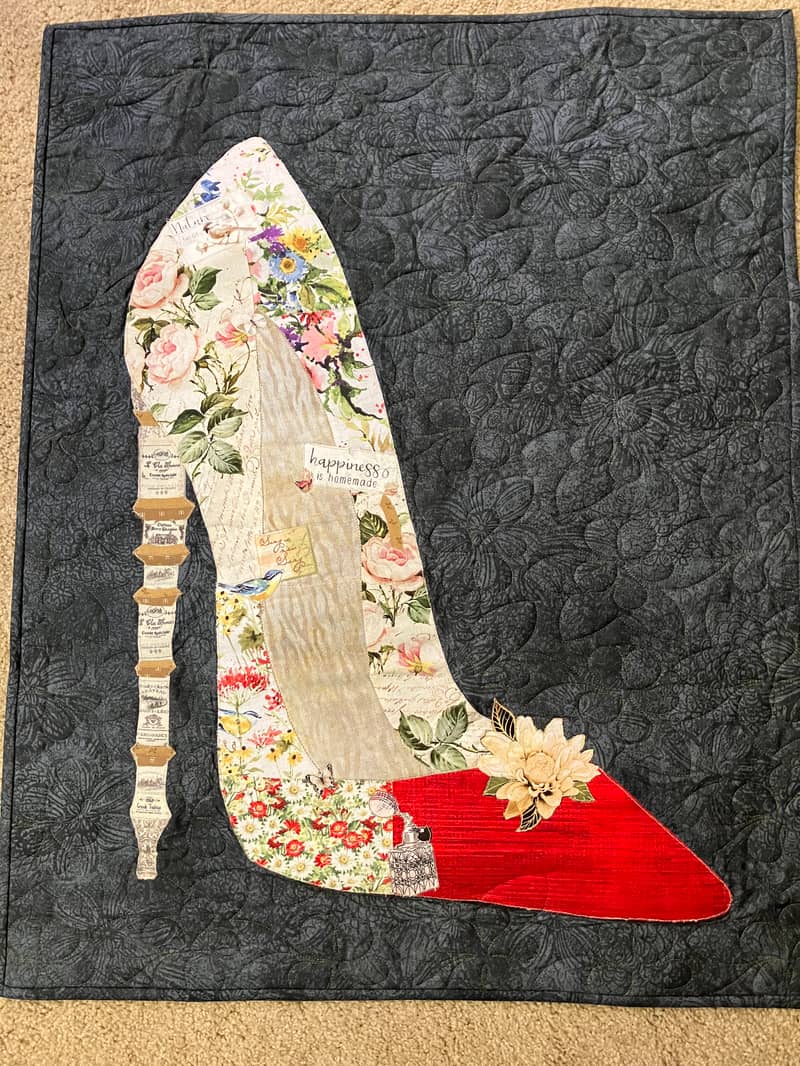 ​