Our first Club Member of the Week this week is Betty Binder
Everyone say hi to Betty! I hope you will enjoy getting to know her a little better!
Name: Betty Binder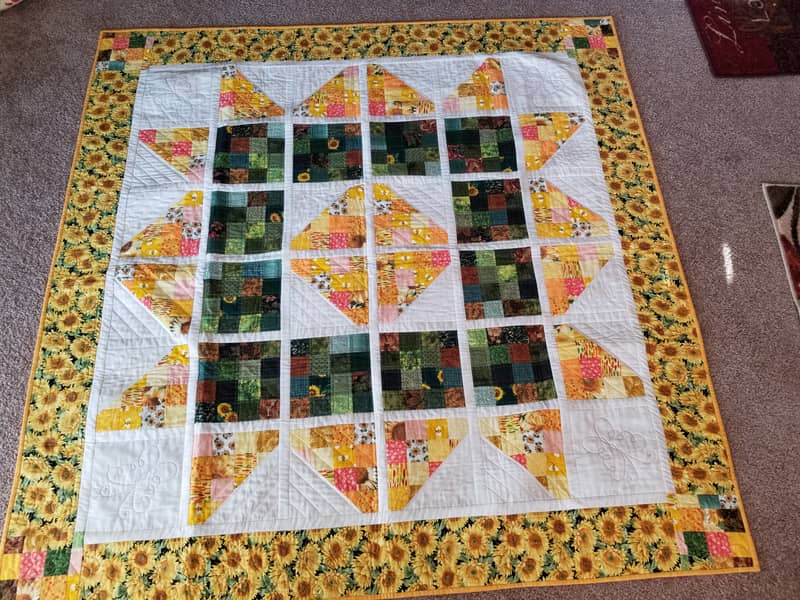 Where are you from and where do you live now?:I was born and raised over 70 years in the Okanogan Valley of Washington state. My husband and his family decided we needed to move to North Dakota. Here we are nowadays.
What is your favorite project you've ever made and why?:My favorite project was a crazy quilt. I learned a lot with all the decorative stitches it takes to fill all those seams. I've made a couple since but my favorite is definitely the crazy quilt that took me 7 years to make.
What color seems to always make its way into your quilts?: Red, blue and white make it into most of my quilts.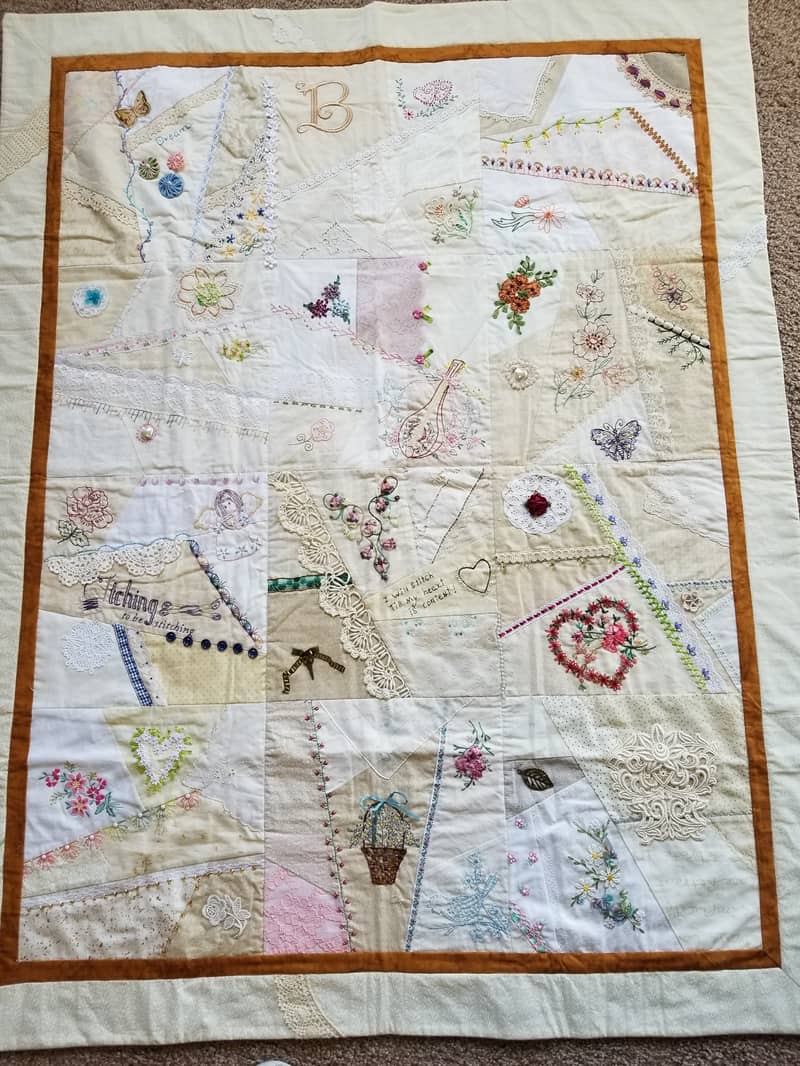 Do you do other types of sewing besides quilting? :Hand embroidery is taking up a lot of my time now. Small wall hangings and embellishments on jackets.
Do you have other creative hobbies?: When it comes to baking, my family says I'm the best. Love to make pies and bread.
What's your oldest UFO? Any tips on how you keep them from piling up?:My oldest UFO is Lucy and Ethel a purple and gold quilt, long story on this one and I will finish it when I can get together with my girlfriend again. Lists, Lists, Lists are the only way I can keep on top of what needs done and when. Ten UFOs in various stages grace my sewing room.
What's your favorite creative outlet?: Quilting is my passion. I love to feel the fabric.
Tell us about your family! :My family is scattered all over the world. I have 4 children of my own and 1 added when I married again. He also had 4 other step children. Life was a crazy mess at times. Lost one of my sons last year, hard times. We are outside people for the most part.
What's your favorite food? :Mashed potatoes with homemade grave and cottage cheese along with a steak and broccoli.
What's your favorite TV Show or Movie?:Rodgers and Hammerstein musicals.
Who's your favorite fabric designer?: I love them all
Do you have a favorite collection from The Art of Home Club?:Kind words is my current project
Is there anything else you'd like to share??:My grandmothers taught me to quilt, embroider, knit and crochet.