Our Second Member of the Week is Stacy Sowell !

Let's say hello to Stacy & get to know her! 
Name: Stacy Sowell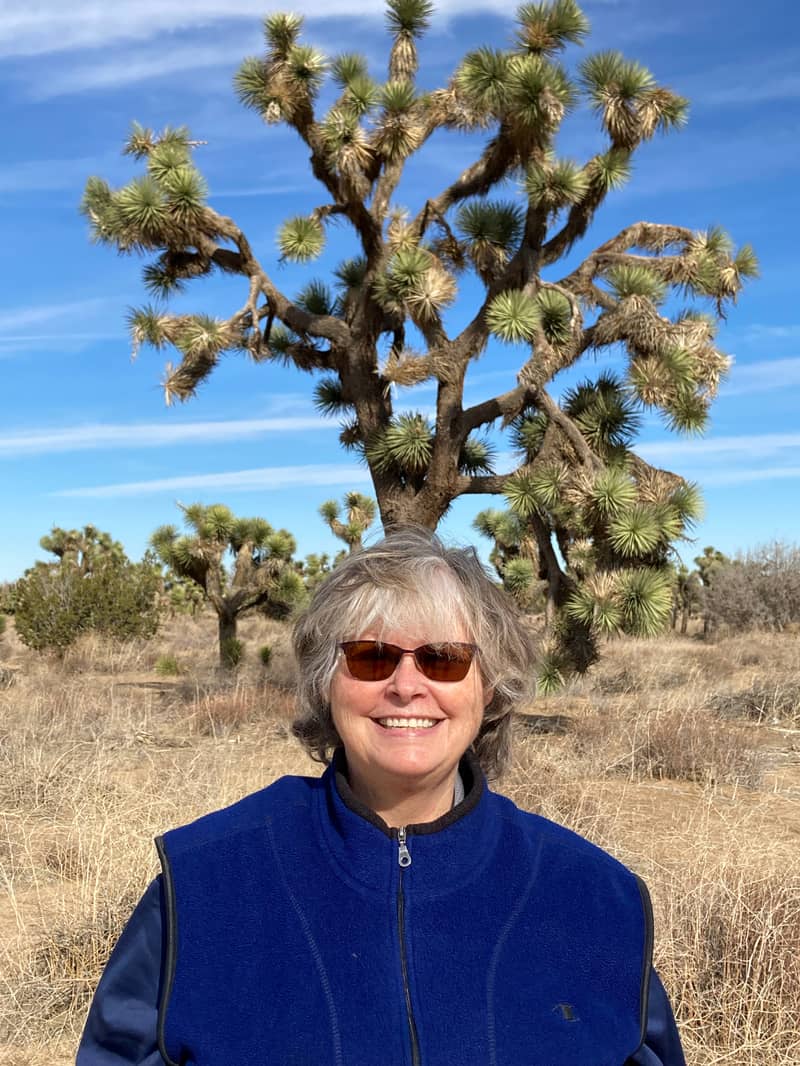 Where are you from and where do you live now?:I live in the high desert area of Southern California, about an hour north of Los Angeles.
What is your favorite project you've ever made and why?:My favorite quilt is called Acorns and Oak Leaves. I collected acorn fabrics for several years before making the quilt. The oak leaves are fused, and I hand buttonhole stitched the raw edges. The quilt has 35 different acorn fabrics in it. I ordered some wooden buttons from Germany for the center of each block. I enjoy displaying the quilt every fall.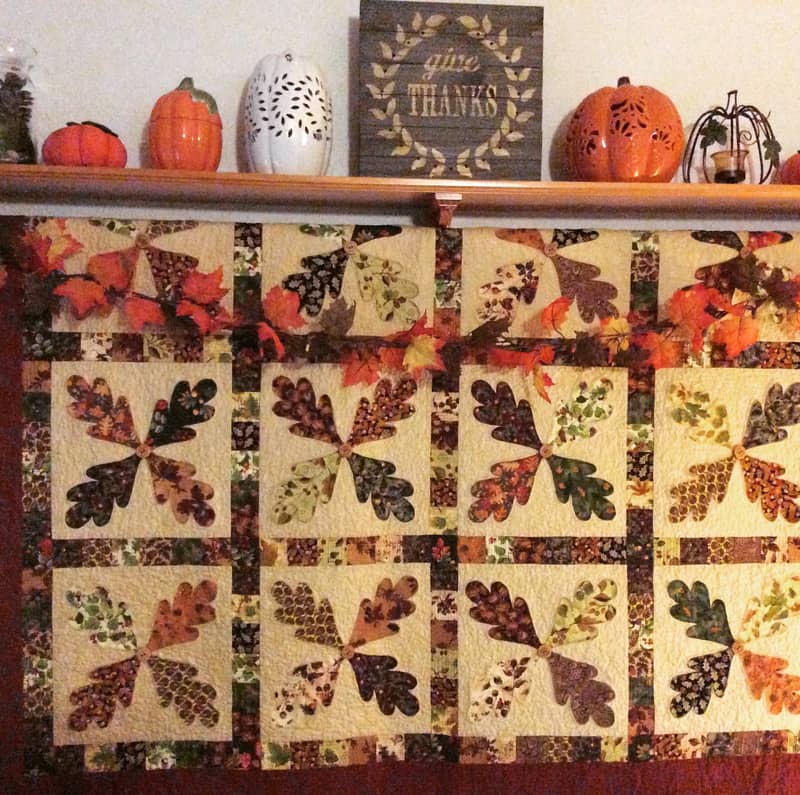 What color seems to always make its way into your quilts?: I love falls colors and pinecones.
Do you do other types of sewing besides quilting? :I sew clothes sometimes, home decor items. I taught middle school Home Economics classes for 35 years. I retired 6 years ago.
Do you have other creative hobbies?: I do all kinds of needle crafts: knitting, crochet, cross stitch and embroidery. I always have several projects going at a time. I also enjoy cake decorating. I have made many wedding cakes for friends and family.
What's your favorite creative outlet?: My sewing room is my happy place. I enjoy spending time in there creating quilts and other needle crafts. When my oldest daughter moved out to go to college, I claimed that bedroom for my sewing room! I was in there painting the weekend after she left!
Tell us about your family! : I have been married for 42 years to my husband Brent. We have two daughters and three grandsons and one granddaughter.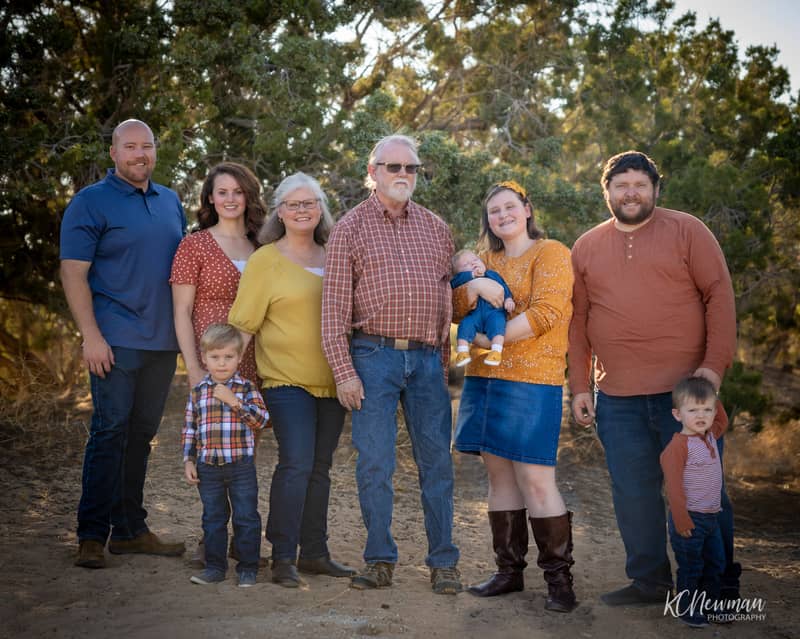 What's your favorite food? :Mexican food is my favorite type of food.
What's your favorite TV Show or Movie?:I enjoy watching America Ninja Warrior. I am by no means an athlete but I enjoy watching and cheering for the contestants.
Do you have a favorite collection from The Art of Home Club?:I really enjoyed making collection 56 Turkey Time. I love fall colors and fall quilts.
Is there anything else you'd like to share??:We own a motor home and like to spend time camping. We have visited many National Parks and California state parks. I like to hike and explore nature.