Our first Club Member of the Week this week is Lisa Pettet
Everyone say hi to ! I hope you will enjoy getting to know her a little better!
​Name: Lisa Pettet
Where are you from and where do you live now?:I'm originally from the Uk, l was born in Germany in a British military hospital, so started travelling at an early age. I now live in Corfu Greece, my husband and l retired here in 2016 and love the life style. I have lived in a few other countries, l was in the UAE working for a while, l use to go shopping in Dubai. I've lived all over the UK, we currently have a house in Kent which we bought after moving from Bromley. When we go back there we are only about an hour out of London so it's easy to get to see the shows. We haven't been back for 2 yrs because of covid. I usually drive us back, go from Corfu to Italy then drive through to France then get the train back to the UK. We take different routes to make the most of the journey.
What is your favorite project you've ever made and why?:I've tried so many different styles, l love them all, l do like to FMQ and mctavishing l love the best. I did a hummingbird wall hanging it was a stained glass window style.
What color seems to always make its way into your quilts?: Purple is my favorite 💜 but l tend to use a lot of different greens in quilts.
Do you do other types of sewing besides quilting? : I have had a go at making cloths, l have had a go at embroidery but my hands don't like it, the same with cross stitch. I do like to knit and crochet.
Do you have other creative hobbies?: I collect dogs and cats lol, we get abandoned animals a lot here we take them in then find a forever home for them, l have a Foster dog Bella she's been here 3 yrs, She won't go anywhere as she has Mediterranean diseases that no one wants to take on. She's about 4 yrs old. Beside Bella l have 2 other dogs, 9 cats and 4 chickens.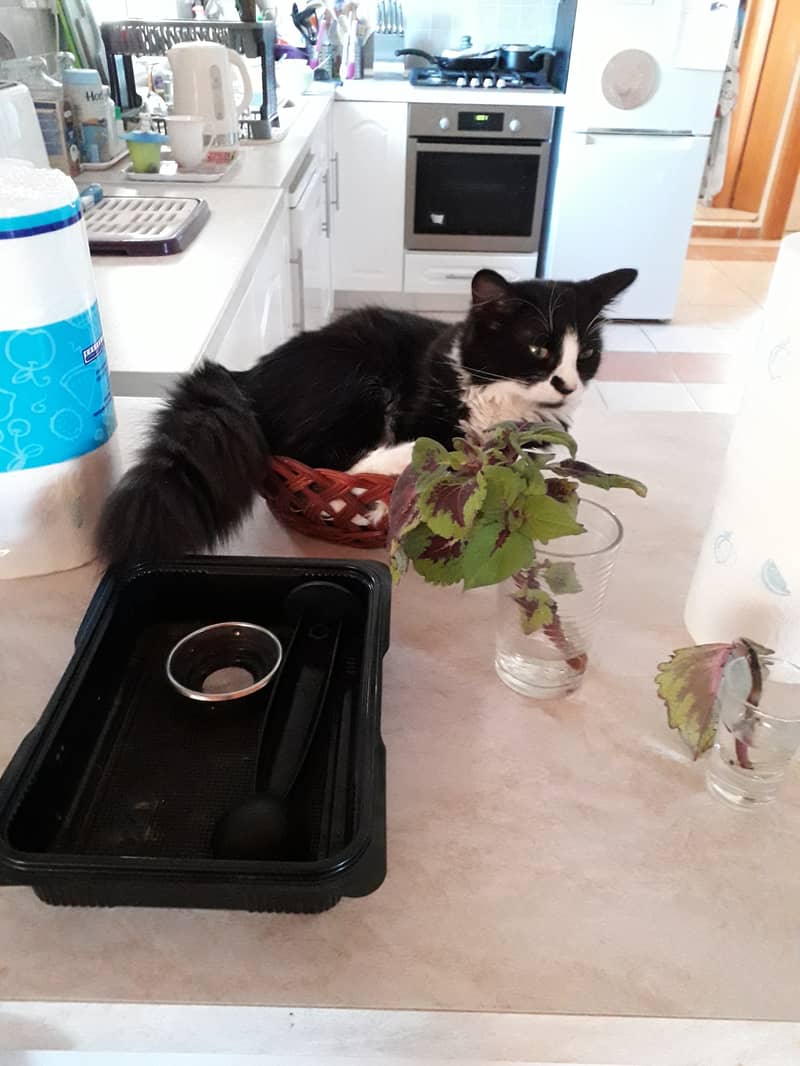 What's your oldest UFO? Any tips on how you keep them from piling up?: I have one that's about 2 yrs old, l will not finish it as l really don't like it. The other's are well within a year and l will finish them as soon as its cold enough to get in my sewing room.
What's your favorite creative outlet?: Shopping for material anywhere as we don't have much in the way of material shops here.
Tell us about your family! : I have a daughter and 2 grand kids Brandon and Yasmin, they are coming out on holiday this year. Can't wait to see them. We have a lot of friends here we spend time with. One friend has a little boy 3 months home, l baby sat him last night. I have my animals they keep me busy. My husband is great he helps organize my sewing room and doesn't mind me spending money buying material when l get the chance. I'm going to be saving up for a new sewing machine it's going to cost about £10.000 and he's happy with that. So, he's the best.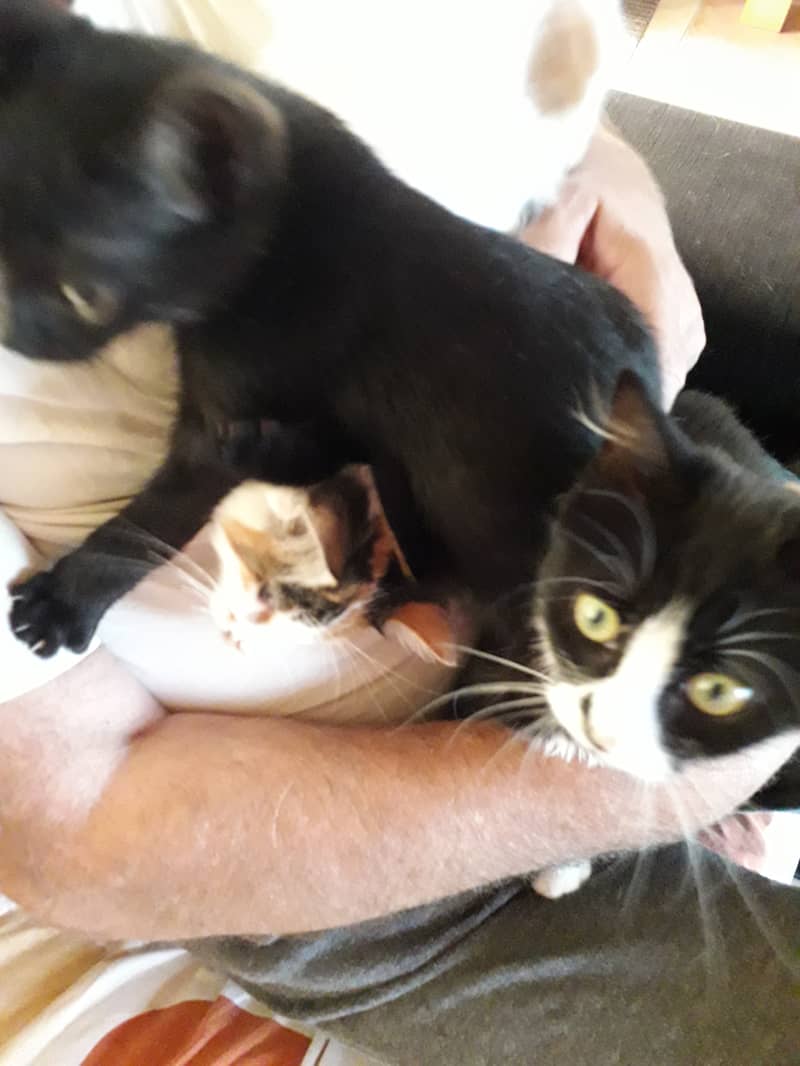 What's your favorite food? : It would be easier to tell you what l don't like, can't stand pineapple or watermelon. I love all kinds of food, living in Greece l have a lot of choice.
What's your favorite TV Show or Movie?: I love the mummy and the mummy returns. TV. Monk, CSI, Larkfield to Camelford.
Who's your favorite fabric designer?: I don't have a favorite designer, if l like it l tend to buy 3 meters.
Do you have a favorite collection from The Art of Home Club?: I did like the winter one with the polar bear and penguins, that one come out for Christmas
Is there anything else you'd like to share??: I do like the Art of Home Club. The designs are great. What l like about the club is how nice everyone is all the time. This club l've stayed with the longest. When l first joined l went mad and downloaded and printed everything off, this overwhelmed me so now l look at everything but don't print so much off unless l intend to make the item. Before l retired l was a prison officer in a cat B estate, the job was very interesting as well as scary at times. I have lots of stories about what's happened whilst l was working some good some not so good. I did have one prisoner l helped when he was released and l still have the letter he wrote to me thanking me for my help in finding him somewhere to live.