5-28-21
Our Club Member of the Week this week is-Melanie Keith​ ! Everyone say hi to Melanie​ ! I hope you will enjoy getting to know her a little better!
Your Name: Melanie Keith
At what age did you start sewing/quilting? Learned with my Gram – hand sewing at 5-6.
Who or what inspired you to become a quilter? Gram made simple 9 patch quilts for all the grands and great-grands. She tied them on a frame in the living room – we all made forts and houses under those quilts.
What color do you have a hard time using in your quilts and why? Lime green – just don't like it.
What color seems to always make its way into your quilts? Purple and teal
Do you have other creative hobbies? (cooking, knitting, painting, gardening….) Love to cook, crochet, paint and do some paper crafting.
If you won a shopping spree to a quilt store, what is the first thing you would splurge on? Fabric!
Favorite sewing gadget? Rotary cutter
What treats do you indulge in while working in your sewing room? Try not to eat and sew – too messy!
What's your oldest UFO? I have a purple quilt that I have worked on for about 6 years
What is your favorite technique (hand embroidery, hand applique, machine applique, etc.)Machine applique and piecing.
What type of quilt or block is on your "bucket list" and why? Dresden plate – they look nice and I have never done one.
Tell us about your family (children, grandchildren, fur babies, etc.) Husband, daughter and 2 step children – 5 grandchildren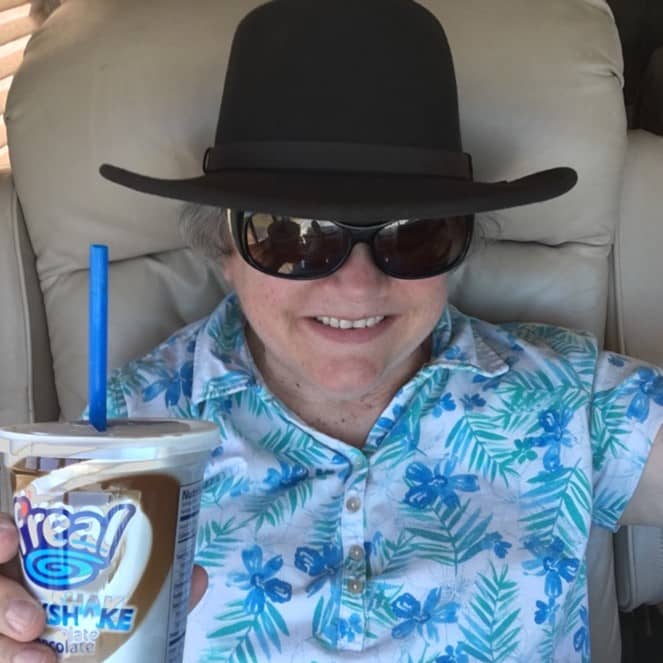 ​

Where do you live, and what is your favorite thing about where you live? NY State – having family near
Favorite vacation spot? So far, Hawaii and Viking Cruise – trying more!
Favorite food? Chocolate
Favorite television show? Star Trek
24) Anything else you'd like to share: Simple blocks, but I love the colors and how this turned out. I had it quilted by a local longarm shop with a leaf pattern to match the block fabric.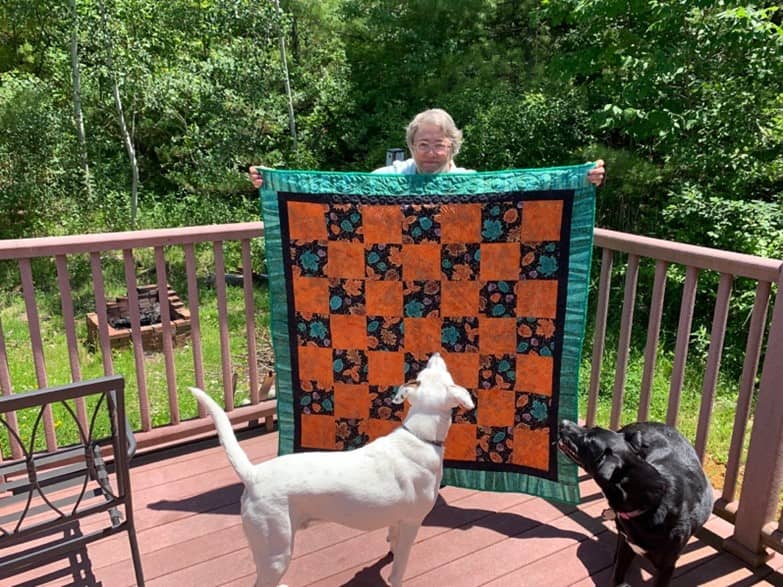 ​