Our first Club Member of the Week this week is Sandra Thwing
Everyone say hi to Sandra! I hope you will enjoy getting to know her a little better!
Name: Sandra Thwing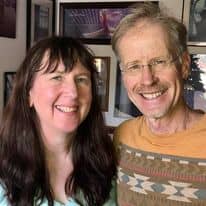 ​

Where are you from and where do you live now?: From Seattle (born and raised), but I live in New Castle, Colorado on the Western Slope for the last 13 years 
What is your favorite project you've ever made and why?: Hard to answer, but probably my very first log cabin, I was so proud of it 
What color seems to always make its way into your quilts?: Purple (or some shade, but not pink)
Do you do other types of sewing besides quilting? : Tried garment sewing many years ago, but wasn't a fan.
Do you have other creative hobbies?: Knitting, crocheting, cross stitch, but they have taken a back seat to quilting 
What's your oldest UFO? Any tips on how you keep them from piling up?: A log cabin (my second one), I didn't like what I tried to do with the quilting. I give most of my quilts away, so I try to get them done and to the recipient as soon as I can 
What's your favorite creative outlet?: Quilting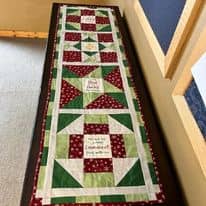 ​

Tell us about your family! : My husband and I, we've been married for 42 years (in two weeks). We have an adult daughter in Texas. He is a big supporter of my quilting habit 
What's your favorite food? : Spaghetti 
What's your favorite TV Show or Movie?: Lord of the Rings 
Who's your favorite fabric designer?: Hmmm don't really have one. 
Do you have a favorite collection from The Art of Home Club?: My Hometown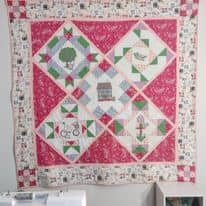 ​

Is there anything else you'd like to share??: Love this group and Jacquelynne's emails and website