Our first Club Member of the Week this week is Karen Brown
Everyone say hi to Karen I hope you will enjoy getting to know her a little better!
​Name: Karen Brown
Where are you from and where do you live now?: Brazoria, TX, live in Angleton, TX now 
What is your favorite project you've ever made and why?: Bird quilt, lots of red and black. It turned out beautiful, but the best part is hubby loves it and my daughter does too!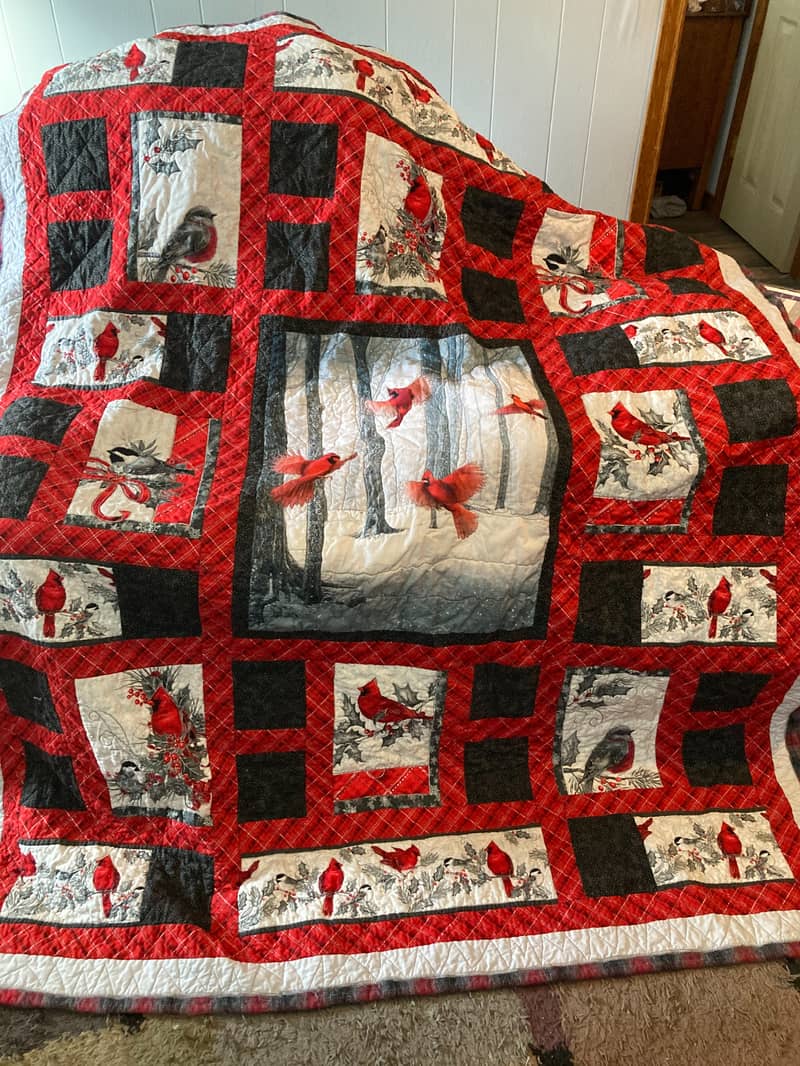 ​

What color seems to always make its way into your quilts?: Yellow and blue 
Do you do other types of sewing besides quilting? : Learning how to make "paper doll" soft books 
Do you have other creative hobbies?: Scrapbooking, crochet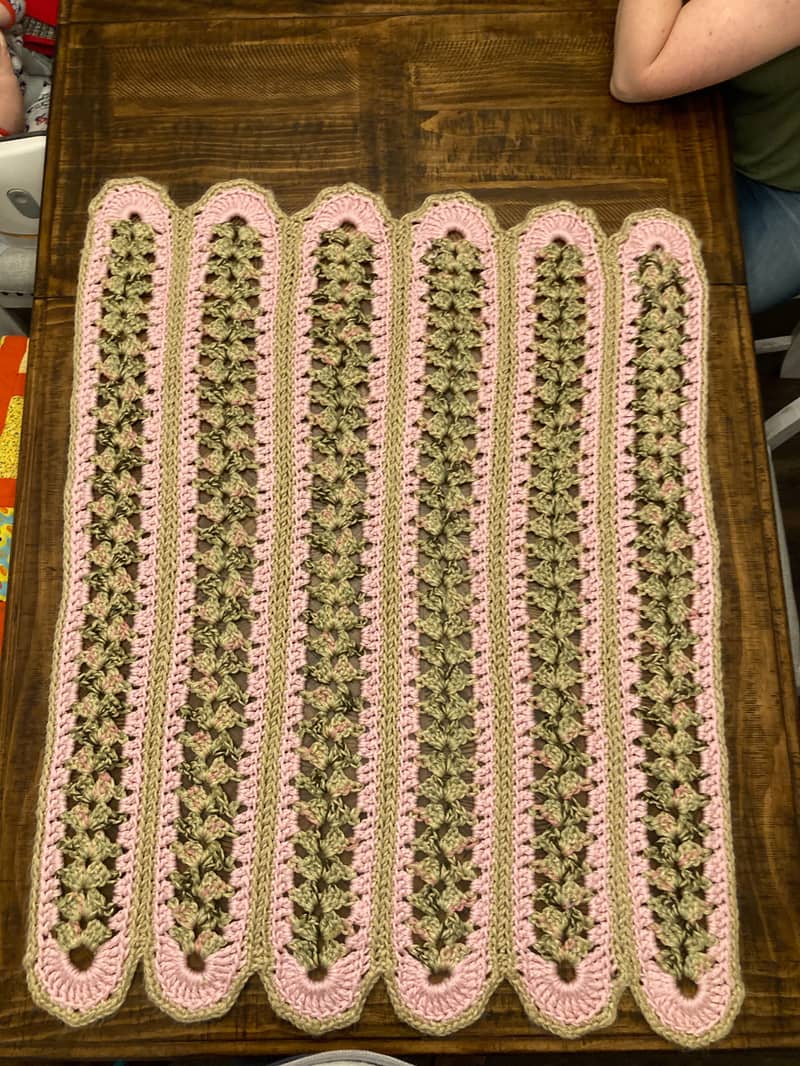 ​

What's your oldest UFO? Any tips on how you keep them from piling up?: Quilt I designed and bought material for about 22 years ago. Picked it back up recently, and now I have all pieces cut out! I don't necessarily have a lot of ufo's right now, but I guess it's because I'm usually making things for a certain occasion. Anything that piles up is because it's for me, which is this one I'm working on now. I'm very excited about getting to it! 
What's your favorite creative outlet?: Crochet, quilting, scrapbooking, not in any particular order. 
Tell us about your family! : Married almost 36 years, have a daughter and son-in-law, who have a perfect almost-2 year old girl, foster-to-adopt. She calls me Gree and we are still waiting to see if she'll be ours legally and forever, but they've had her since she was 2 1/2 weeks old. I'll have to call her Little L for now.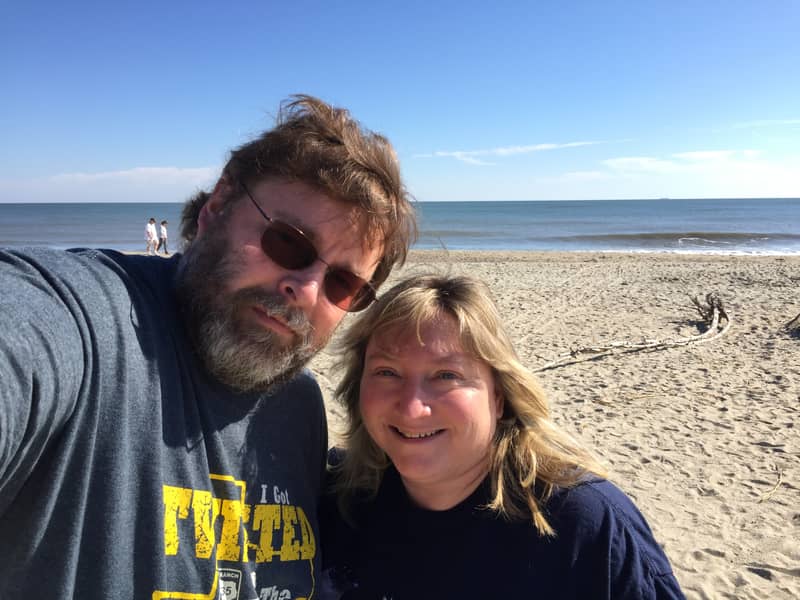 ​What's your favorite food? : Pizza and chocolate 
What's your favorite TV Show or Movie?: Blue Bloods 
Who's your favorite fabric designer?: Don't know! 
Do you have a favorite collection from The Art of Home Club?: Not yet! 
Is there anything else you'd like to share??: I'm so blessed to be in Art of Home! I've enjoyed the projects, even the ones I haven't been able to start yet!​